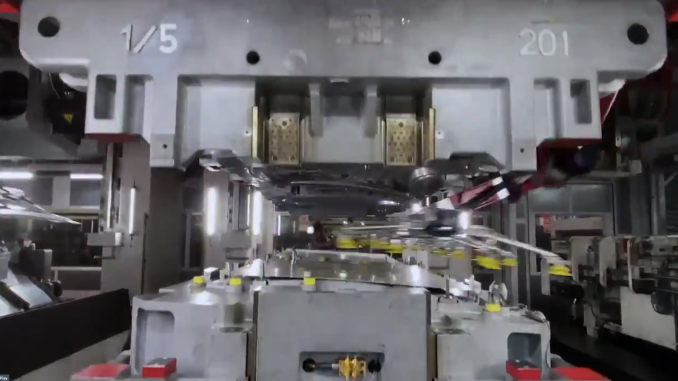 Tesla is almost as well known for their new Gigafactories as they are for their vehicles. The complex car manufacturing plants have become somewhat of an obsession for Elon Musk, who once said the factories are more of a product than the cars they produce.
Gigafactory is the product even more than the car

— Elon Musk (@elonmusk) July 15, 2020
The automaker showed off a tiny fraction of their manufacturing prowess yesterday, releasing a couple of videos on their Twitter account.
In the first video Tesla shares a short clip from its factory in Fremont, showing the automated stamping process for Model Y body parts. A second video was also shared showing the making of the Model 3 frunks from a single piece of metal.
Also, Model 3 frunks pic.twitter.com/Up848EP3mk

— Tesla (@Tesla) January 24, 2021
These videos come on the heels of the first known video of one of the automaker's IDRA Giga Press machines in action. Captured on a recent drone flyover, the massive machine makes the single piece rear underbody for the Model Y.