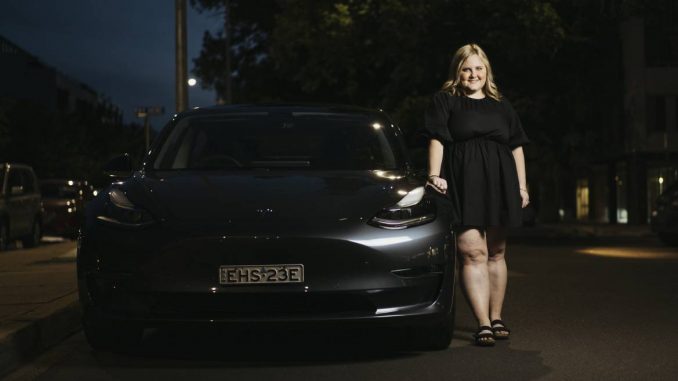 A Tesla owner in Australia has used several features available in the mobile app to help track and eventually stop thieves from getting away with her Model 3.
Annbelle Brett, a local radio show host in Australia, was notified early in the morning the alarm on her Model 3 was going off. The car was supposed to be parked in her locked garage, but after going downstairs to investigate discovered it was missing.
Update #1: There has been a lot of speculation on how the thieves were able to steal the Model 3. According to Ms. Brett herself, who responded to our story on Twitter, her key card was stolen from her home several days before the incident. The break-in is still under investigation. This doesn't clear up the picture entirely, as the proper use of the key card would not have activated the alarm on the car. You can still activate the alarm though, if not used properly. We have reached out to Ms. Brett for clarification, and will update this story if we receive more information.
Update #2: According to Ms. Brett, the thieves attempted to use the key card on the passenger side first. When that didn't work, they attempted to "jimmy the window", causing the alarm to go off.
Not only did the Tesla mobile app notify her of the break-in, Brett knew she could track the location of the car using the app.
"You can always see exactly where my car is on my phone app, and you can see that it has driven away," Brett told The Canberra Times.
With a roommate's help, they got into another car and were able to track down the Tesla and follow it. That's when Brett remembered she can do more than just track the Tesla in the app.
"I can actually mess with my car through the app, so I started playing around with the speed so they couldn't go fast."
Along with limiting their speed, she also honked the horn and opened and closed the windows, all in an attempt to get the thieves to ditch the vehicle.
After chasing her car while on the phone with the police, the thieves drove into a deserted parking lot where an accomplice pulled up in a second vehicle. Realizing they were no match for the Tesla, they quickly left in the getaway car.
Unfortunately for them, one of the thieves left their photo ID in the car, leading to a quick arrest. Brett was also able to film the pair leaving the scene, and along with surveillance video police were able to identify and arrest the second suspect.
Tesla vehicles are well known for being the most connected vehicle on the road today, but apparently thieves are still unaware.