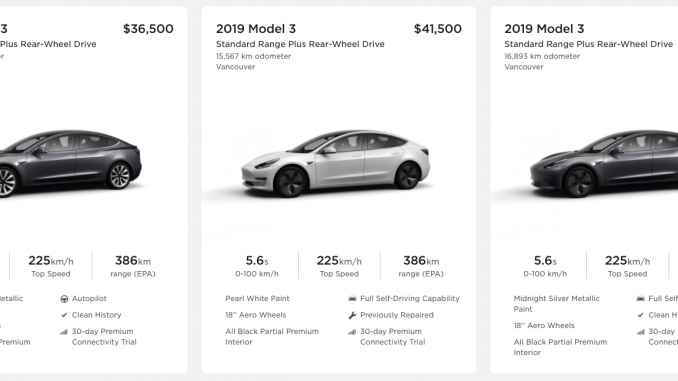 If you've recently requested a trade-in value estimate for your Model 3 from Tesla and thought it was a little low, you are not alone.
Drive Tesla has received reports from a number of owners who have seen their trade-in values drop significantly in recent months.
November 2020 Trade-In Estimate
It happened to us too. In November 2020 we requested a trade-in value for our 2019 Standard Range Plus (SR+) Model 3. With approximately 17,500km and equipped with the Full Self-Driving (FSD) package, we were given a value of $42,700.
February 2021 Trade-In Estimate
It was shortly after this that we began hearing of Tesla providing values much lower than this, in the low to mid $30k range. In early February we requested another trade-in value. With a negligible increase in mileage, we were offered $37,500.
That's a decrease of $5,200 in just 3 months.
When Tesla reached out to us about the estimate, we were told the recent drop in values is because of the huge increase in demand for the Model Y. The employee said they have been "overwhelmed" with used Model 3's as customers trade up to the electric SUV.
On the plus side, this has also lowered how much Tesla is asking for Model 3's the Used Inventory section of their website. Drive Tesla has been tracking listings across Canada, and have seen SR+ Model 3's listed for as little $36,500 with basic Autopilot included, and $40,900 with FSD included.
Long Range (LR) variants have been listed as low as $42,500 with Autopilot included.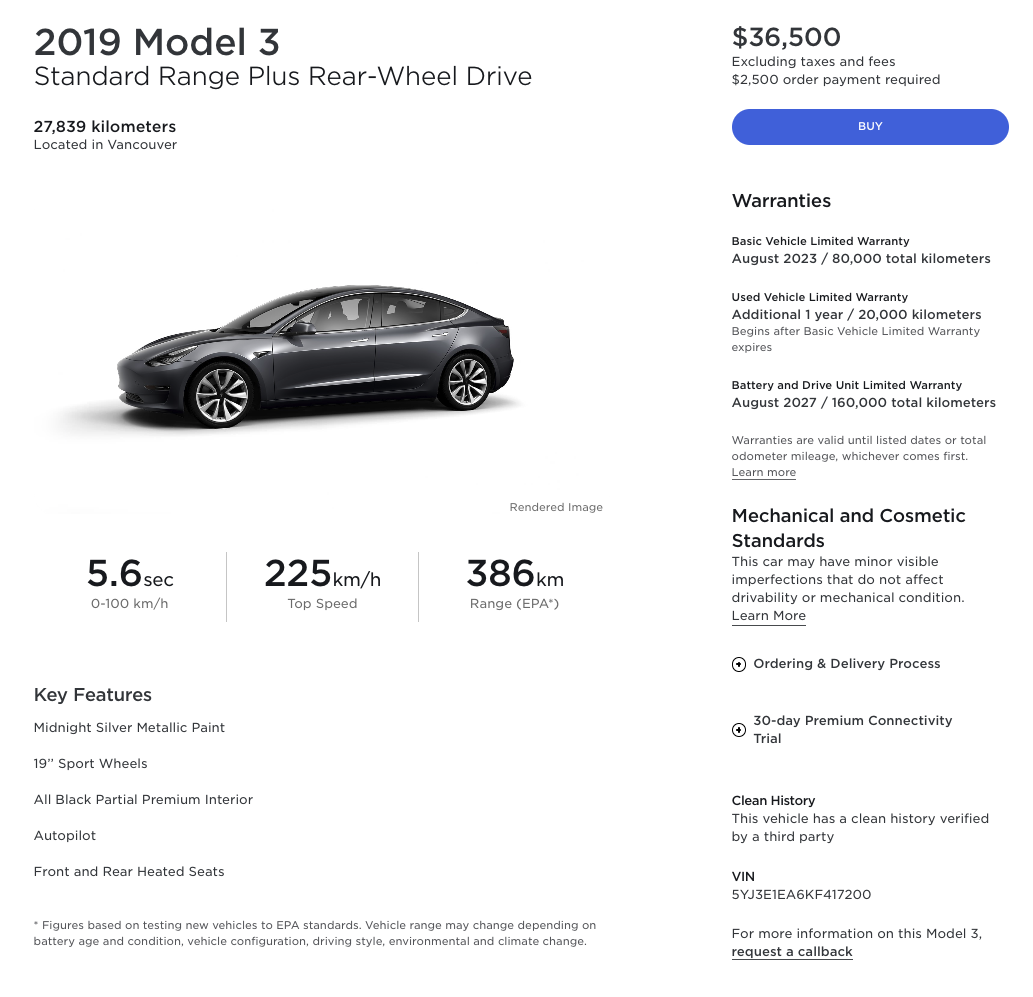 It is difficult to say whether values will rebound in the coming months to the levels they were at near the end of 2020. What we can say is you can usually get more money for your used Tesla by selling it privately. The one downside to that is how long it might take to find a buyer.
CEO Elon Musk also said recently he would look into claims that FSD was not being valued in trade-ins.
Have you also received a low trade-in value estimate from Tesla lately? Let us know in the comments below.