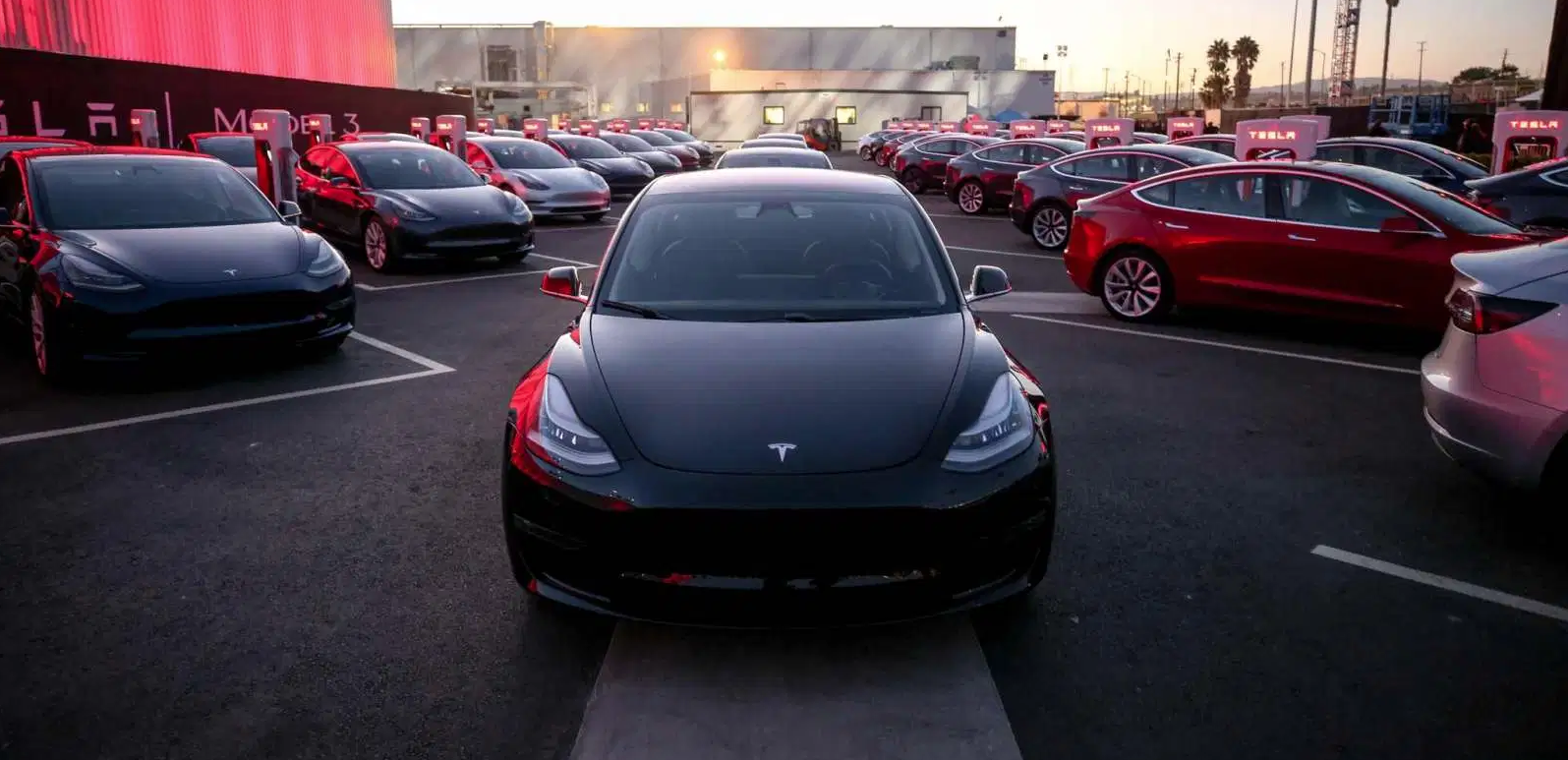 Tesla's prominence in mainstream media has skyrocketed in recent years. The rise in popularity has been thanks in part to its equally skyrocketing stock price, which increased more than 700% last year alone.
Another major factor contributing to the automaker's success is the fact their electric vehicles (EVs) are the most popular in the world. Not only are they popular in terms of sales, they are also popular when it comes to social media searches, in particular on YouTube.
According to a recent study of YouTube search trends by Carinsurance.ae, the Model 3 is the most popular car on the video streaming service.
In total, four Tesla vehicles making it into the top 10.
The data shows the Model 3 gets 3.4 million searches annually. In a distant second is the Tesla Roadster, which garners 1.8 million annual searches.
Rounding out the top 10 is the Model X (1.26M) and Model S (1.02M). Only the Model Y didn't make the top 10, likely because it is Tesla's newest car.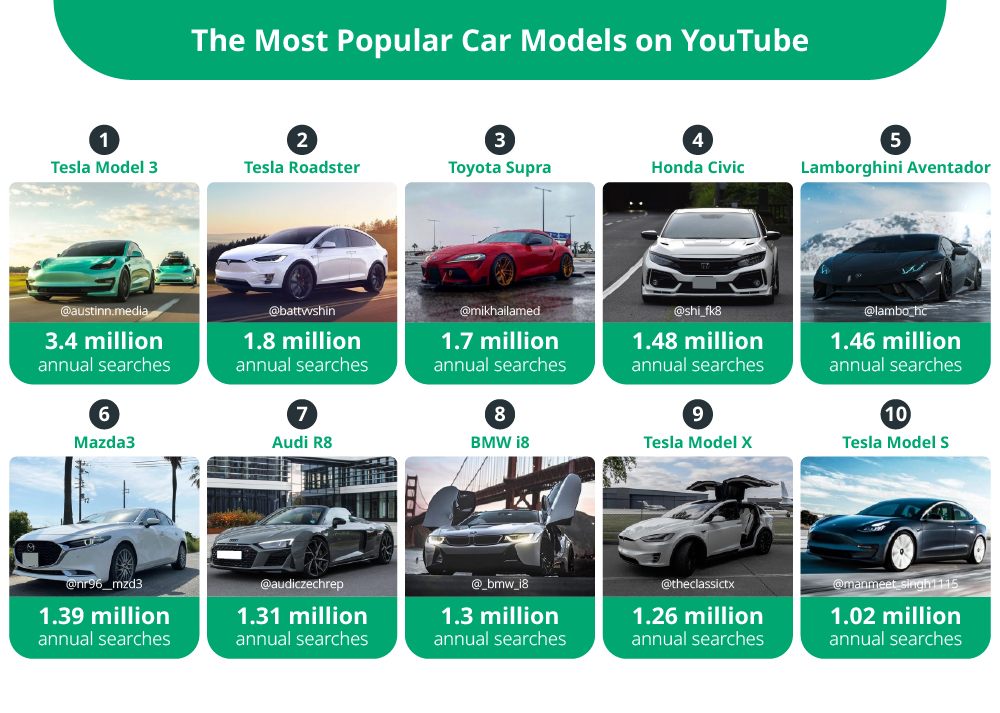 Tesla's popularity doesn't stop there. The California automaker is the second most searched car manufacturer on YouTube.
With 9.91 million searches annually, they were only topped by Lamborghini with 11.64 million searches.
Tesla and Lamborghini are in a league of their own when it comes to YouTube searches. Ferrari took a distant third place with 4.6 million searches.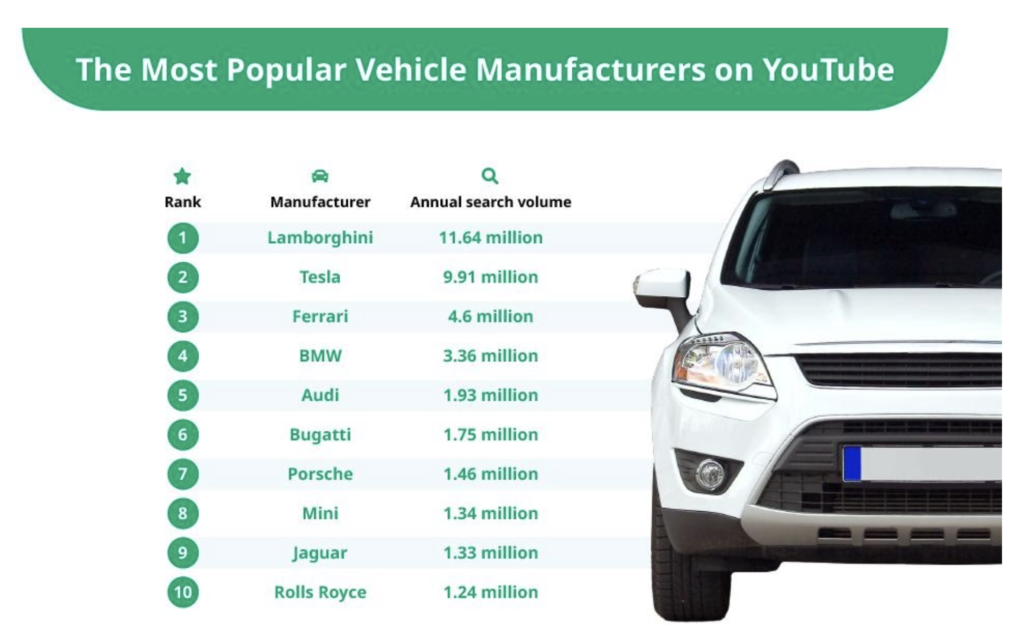 The data was current up to June 2021 and compiled by using a list of the most popular car models and manufacturers and estimating total search volume by multiplying average monthly volume by 12.