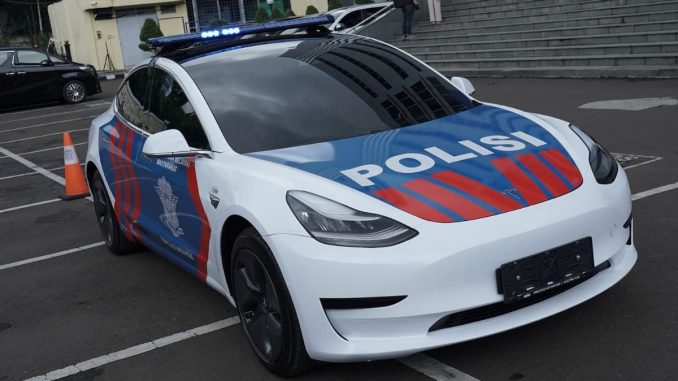 The Indonesian National Police is the latest to welcome a Tesla Model 3 to its patrol fleet as part of an effort to increase the use of electric vehicles (EVs) in the Indonesia.
Tesla vehicles are not currently available for purchase in Indonesia. The Standard Range Plus (SR+) Model 3 was loaned to the traffic control department last week from Prestige Motorcars, an official importer
The vehicle was handed over to the police force in a ceremony held on February 25.
"This is our pride and we will use it as much as possible to serve the community," said the Head of Traffic Police of the National Police, Inspector General Istiono.
The electric police car has already been outfitted with all the necessary police equipment including a light bar and appropriate police livery.
This isn't the first electric police car in Indonesia. Last month they also received three Hyundai Kona EVs to be used for the West Java Governor's office.