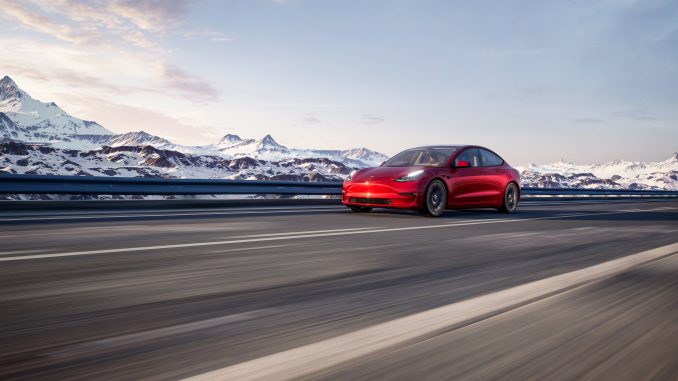 The end of the third quarter of 2021 is just over one week away. In an effort to get as many vehicles into the hands of customers, Tesla is offering Model 3 reservation holders in Europe two free upgrades if they take delivery before October 1st.
According to a copy of a text message seen by Drive Tesla that was sent to a customer in Germany, the automaker is enticing customers to buy a LR Model 3 this month.
"You can benefit from attractive conditions if you buy a Model 3 Maximum Range this month. Interested? Please answer yes to this and a Tesla Advisor will contact you shortly." (Translated from German)
After responding yes, Tesla is giving the choice of two of the following free upgrades – upgraded wheels, Enhanced Autopilot (EAP), or a premium paint colour.
The free incentives are only valid for customers who placed an order before September 10, 2021. We have so far received reports of this offer in Germany and Switzerland, but it is likely being made in many more European countries.
This isn't the first time Tesla has tried to throw in free bonuses in an end of quarter push. The same incentives have been offered before in North America. Free Supercharging for one year has also been giving to customers who take delivery before the end of a quarter.
We have yet to hear of any incentives in North America for the Q3 push. If you have received one, let us know in the comments below or reach out to us at tips@driveteslacanada.ca.