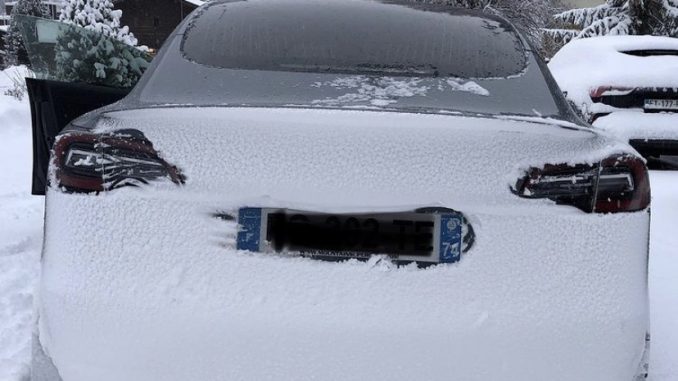 If you have ever wanted to drift your Tesla Model 3 in snowy and icy conditions in the French Alps, then you are going to want to watch this video for some pointers.
The man behind the wheel of this Performance Model 3 is none other than Sebastien Vittel. If the name sounds familiar and you're thinking that's a typo and I meant Ferrari F1 race driver Sebastien Vettel, you would be wrong.
The lesser know Vittel was the man behind the wheel of the prototype Plaid Model S that set a lap record at Laguna Seca earlier this year.
After setting the record this summer, Vittel went out and purchased his very own Performance Model 3. With a need for speed, Vittel was quick to make some changes and upgraded the suspension and brakes, and wrapped it in an awesome Nardo Grey colour.
Those modifications came in handy this past weekend as Vittel was able to find a snow covered road in the French Alps that had been temporarily closed for avalanche manual triggering. After enabling track mode and setting regeneration to 100%, Vittel set off for some serious drifting, showing off his impressive driving skills.
According to the video description, Vittel said the Model 3 was "ABSOLUTELY incredible" on the snow, crediting the equal weight distribution of the electric sedan. The race driver even went so far as to say he has never driven a car as good as the Model 3 in these conditions, calling it "FAST, easy, secure and fun on the snow."
He definitely made it look easy. Check out the full video below.