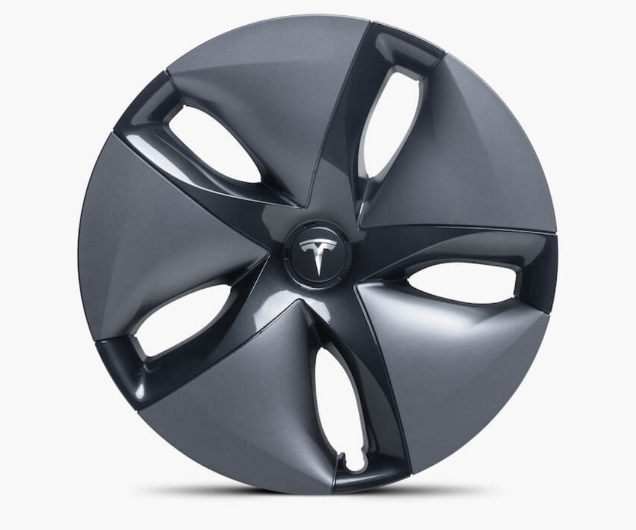 Gone are the days of seeing people posting their used 18″ Tesla Model 3 Aero covers for sale on various buy and sell sites on the internet at prices as high as $100 per aero cover.
Save with big discounts at your favourite Tesla accessories stores, like 10% off at Tesmanian, TesBros and Nikola Pro, plus many more. Coupon codes at DriveTeslaCanada.ca/deals.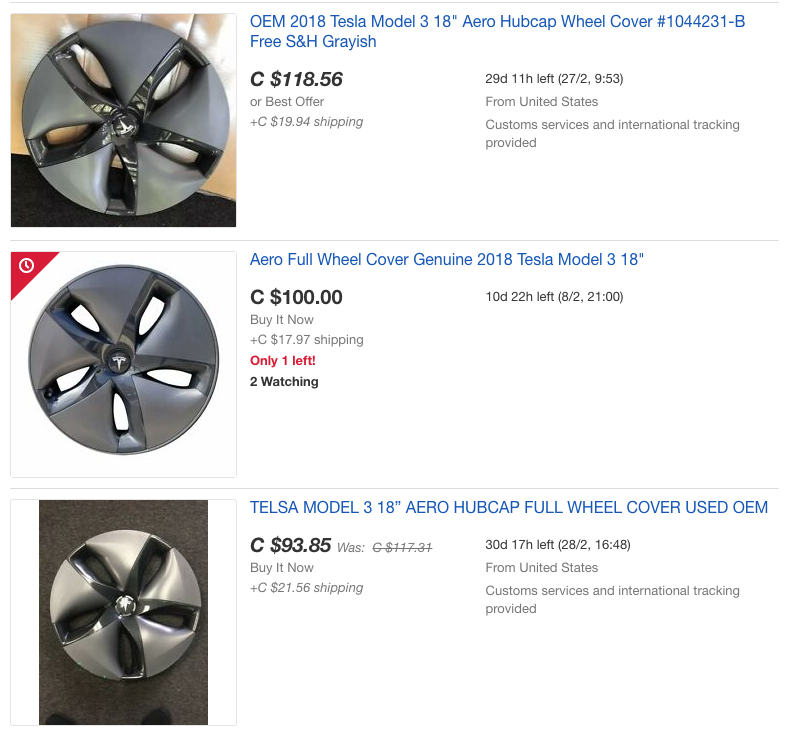 Tesla last night quietly added to their website the ability to purchase individual replacement aero covers, and for a surprisingly reasonable price.
Available under the 'Parts' section of the Tesla Shop, the aero covers are priced at just $35 CAD ($25 USD) each. If you already have a set of Aero wheels, you know the details behind them, so there's not much of a description on the website.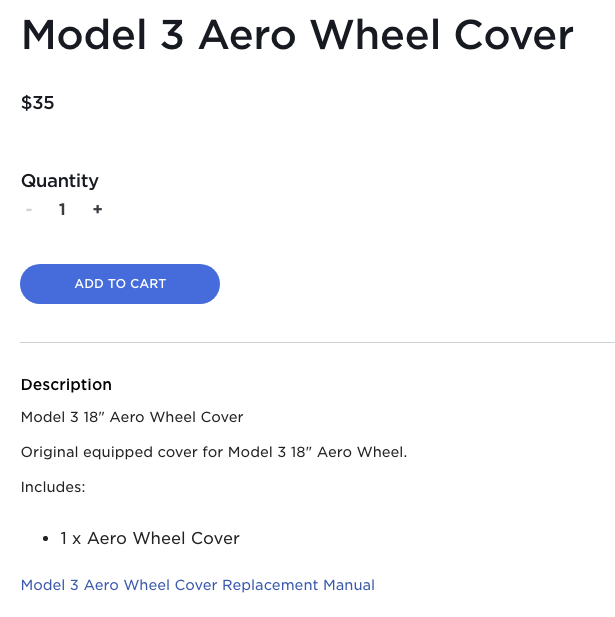 The aero wheel covers are for more than just looks, as Tesla claims they add as much as 5% efficiency compared to when they are not installed on the wheels. This has been backed up by Car & Driver who performed a series of tests and found they increased efficiency by anywhere from 2.5% to 4.5%, depending on speed.
Get 10% off at Tesloid.ca or Tesloid.com with coupon code DTC10 at checkout. Quality Tesla accessories with FREE shipping across Canada and the US.
Check out Tesla's website to buy your replacement aero cover.