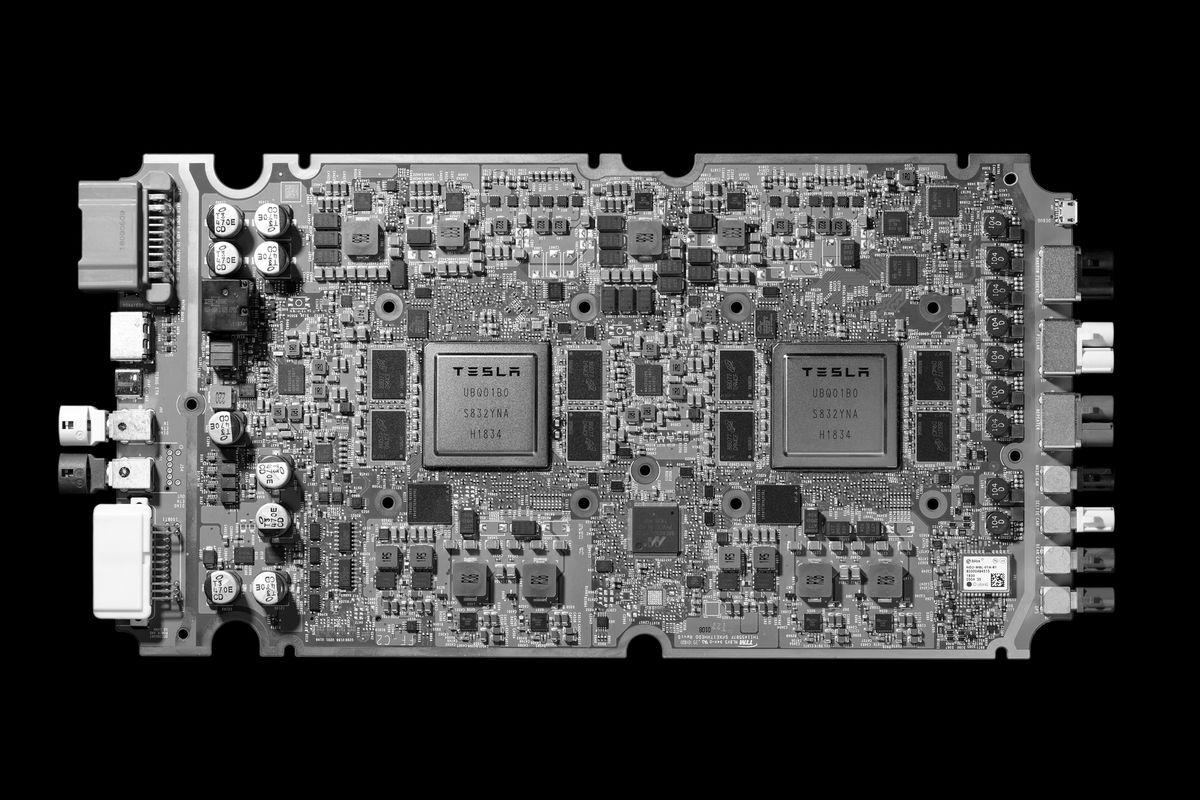 It appears as though Tesla has officially started retrofitting their vehicles with the new Hardware 3.0 computer that will one day allow the vehicle to be fully autonomous.
Sofiaan Fraval, owner of a 2018 Model S P100D, posted to Twitter that he took his vehicle in for a voluntary HEPA filter replacement, and when he got his car back found it has been upgraded with the Full Self Driving computer.
Note that retrofit only available for S/X right now, and only if Tesla internal computer pops up with item. So, not available on request yet.

— Sofiaan Fraval (@Sofiaan) September 11, 2019
According to Fraval, his Model S was previously equipped with Hardware 2.5 and MCU v2, with a build date of April 2018. Since around June 2019, all new Tesla vehicles come automatically equipped with HW3.0, which can process 2,300 frames per second, a 21x improvement in image processing compared to HW2.5 which is capable of 110 fps.
Anyone in Canada received a HW3.0 retrofit yet?