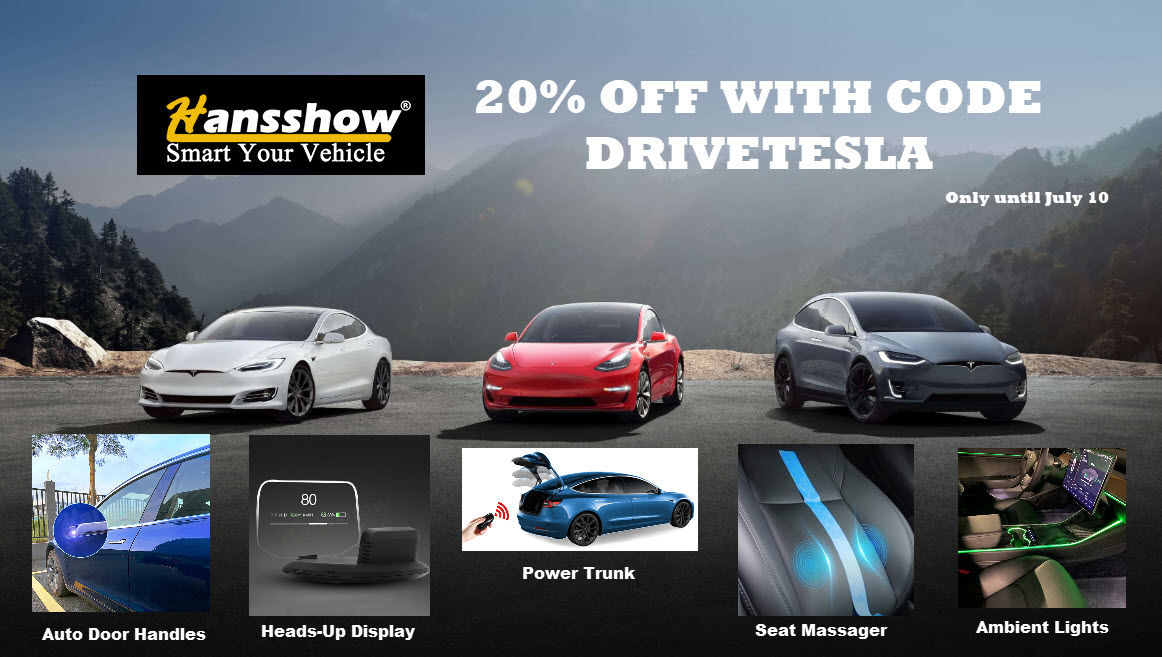 For a limited time Hansshow is offering a huge 20% discount on all of their products for the Tesla Model S, Model 3, and Model X vehicles. Simply use the code drivetesla at checkout.
One of the best modifications you can buy for your Model 3 are the automatic trunk and frunk openers from Hansshow. If you're handy enough, you can even install them yourself. The mod is especially handy for the frunk as you will no longer have fingerprints all over it from trying to close it.
Hansshow was also the first company to offer auto door handles for the Model 3, which present themselves much like the way the Model S door handles pop-out. You can also add the soft close door option to that package too.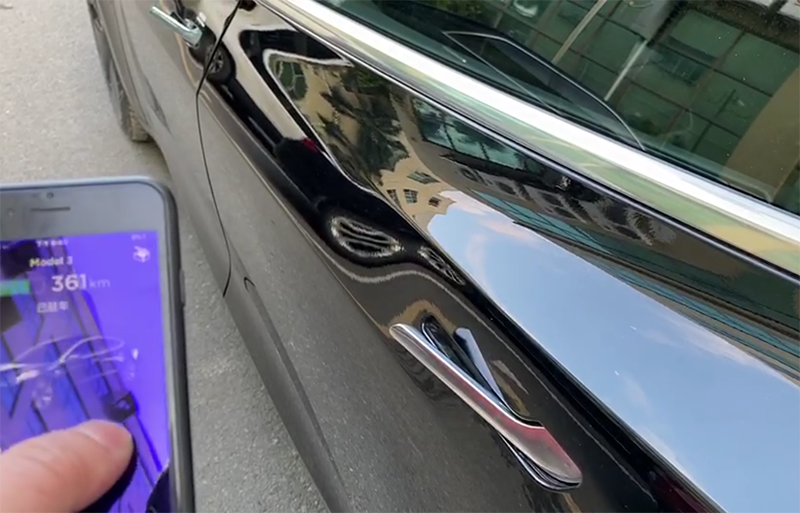 They also have some newer products for sale like a Model 3 heads-up display (HUD), Seat Massager, and Ambient Lighting Kit.

Not to be left out, you can also buy the auto trunk and frunk kits for the Model S (2014-2016) and the frunk kit for the Model X.
You can check out all their products at hautopart.com, and don't forget to use the coupon code drivetesla at checkout. The 20% discount is only valid until July 10.