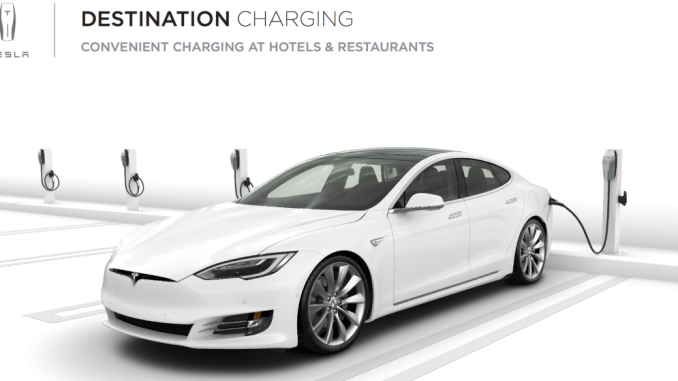 Tesla has for a long time collaborated with operators of public spaces to offer Destination Chargers. However, the company is now allowing its Destination partners to charge a fee. But there is a catch; the operator must provide at least six charging points.
Superchargers may be more popular, but there is another network of public chargers that Tesla controls, known as Destination Chargers. The former offers fast DC charging while the latter are Level 2, or mostly the Tesla Wall Connector. Destination Chargers are mostly found at restaurants and hotels, allowing the customers to top up their batteries while on the premises.
The chargers were usually free for the clients of the businesses that offer them, and the business would cover the electricity costs.
However, with the new Wall Connector with Wi-Fi connectivity, Tesla will allow businesses to charge for using the chargers while preserving the smooth experience.
Business owners can now indicate if they want to offer paid charging, but they must have not less than six charging points to qualify and have the feature activated.
Most locations offer between two and four chargers, disqualifying them. However, it is probably a calculated move to make premises owners offer more chargers.
Tesla's Superchargers and Destination Chargers have been ranked as the best by J.D. Power.