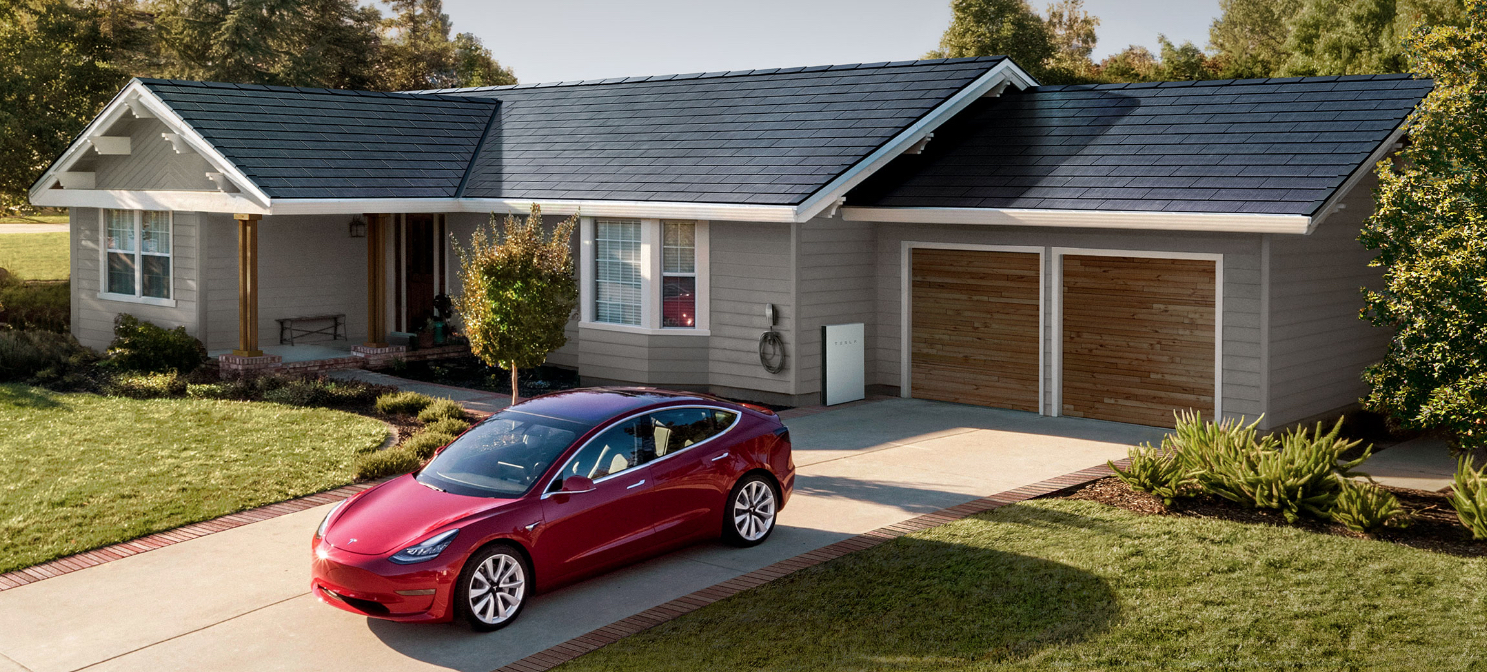 It was announced during the Q3 earnings call on Wednesday that Tesla would be coming out with a new version of its roof tile, details have now been released showcasing the potential of the solar roof tile.
Originally unveiled in 2016, the roof tile has been slow to progress, as resources from the energy division of Tesla were diverted to ensure the Model 3 production was able to ramp up to it's current levels. Tesla CEO Elon Musk said during the Q3 earnings call on Wednesday that had they not done that, the Model 3 would have likely not survived.
Now they believe they have realized a point where the version 3 of the solar roof tile is "ready for the big time". The tiles, which are designed to look like regular roof shingles when installed on a house, take in the energy from the sun to power your house. If you add a Tesla PowerWall, that energy can be stored for using during times when your roof can't produce enough energy to run your house (overnight), or during power outages.
Tesla will be offering 4 different style and colour options for the roof tile – Smooth, Textured, Slate, and Tuscan. Tesla estimates the average 2,000 square foot home with 10kW panels will cost about $55,500CDN ($42,500USD). The tile, power, and weatherization (withstanding extreme weather conditions, including up to 210km/h winds) warranty will be 25 years.

Musk noted that this solar option is only going to make financial sense for someone who is going to be replacing their roof within the next 5 years. Musk says the total cost of the roof, plus the reduction in utility bills as a result, will be "less than what the average roof costs, plus the solar panels", if you were to add solar panels to your new roof.
There has been no announcement about when Tesla's new V3 Solar Roof Tile will be available in Canada.