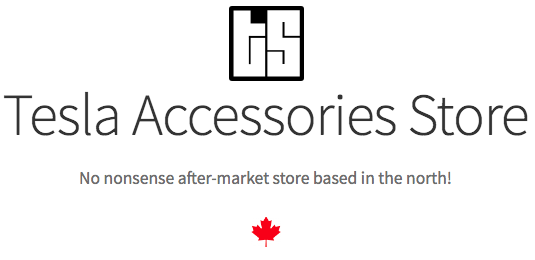 UPDATE: This deal has now ended, but you can still use the regular coupon code DTC10 to save 10% on your purchases at Tesloid.ca or Tesloid.com.
Depending on where you live, you could now be entering month two of lockdown due to the COVID-19 outbreak in Canada. But just because you can't drive anywhere doesn't mean you can't continue to accessorize your Tesla.
To help you get through this period of Tesla withdrawal, the folks over at TeslaShop.ca have extended a big discount to our readers. Using the coupon code DTC15 at checkout, you'll save 15% off everything storewide.
TeslaShop.ca was started by a group of Tesla enthusiasts and is based out of Toronto, Ontario. They offer a number of high quality accessories for the Tesla Model S, Model 3, and Model X. Not only that, but they also offer FREE express shipping within Canada.
Some of the great products on offer include the 3D Extreme Performance floor mats retail for $129.99, cheap compared to some alternatives out there. You can also use the coupon code DTC15 at checkout to save an additional 10% off your order, bringing the price down to just $110.49.
If you're looking for all-weather mats including the frunk and trunk mats, consider their bundle of mats regularly priced at $179.98, but with a current discount and the coupon code, the price is just $135.98.


They also have a wireless phone charger ($50.99 after discount), a classic Model 3 Aero Wheel Cap Kit with an Easy Remove center cap ($38.24 after discount), and much more.
Check out their entire inventory at
TeslaShop.ca
.
Affiliate Disclosure: This post contains affiliate links, which allows us to continue to deliver great Tesla news. Thank you for your support.