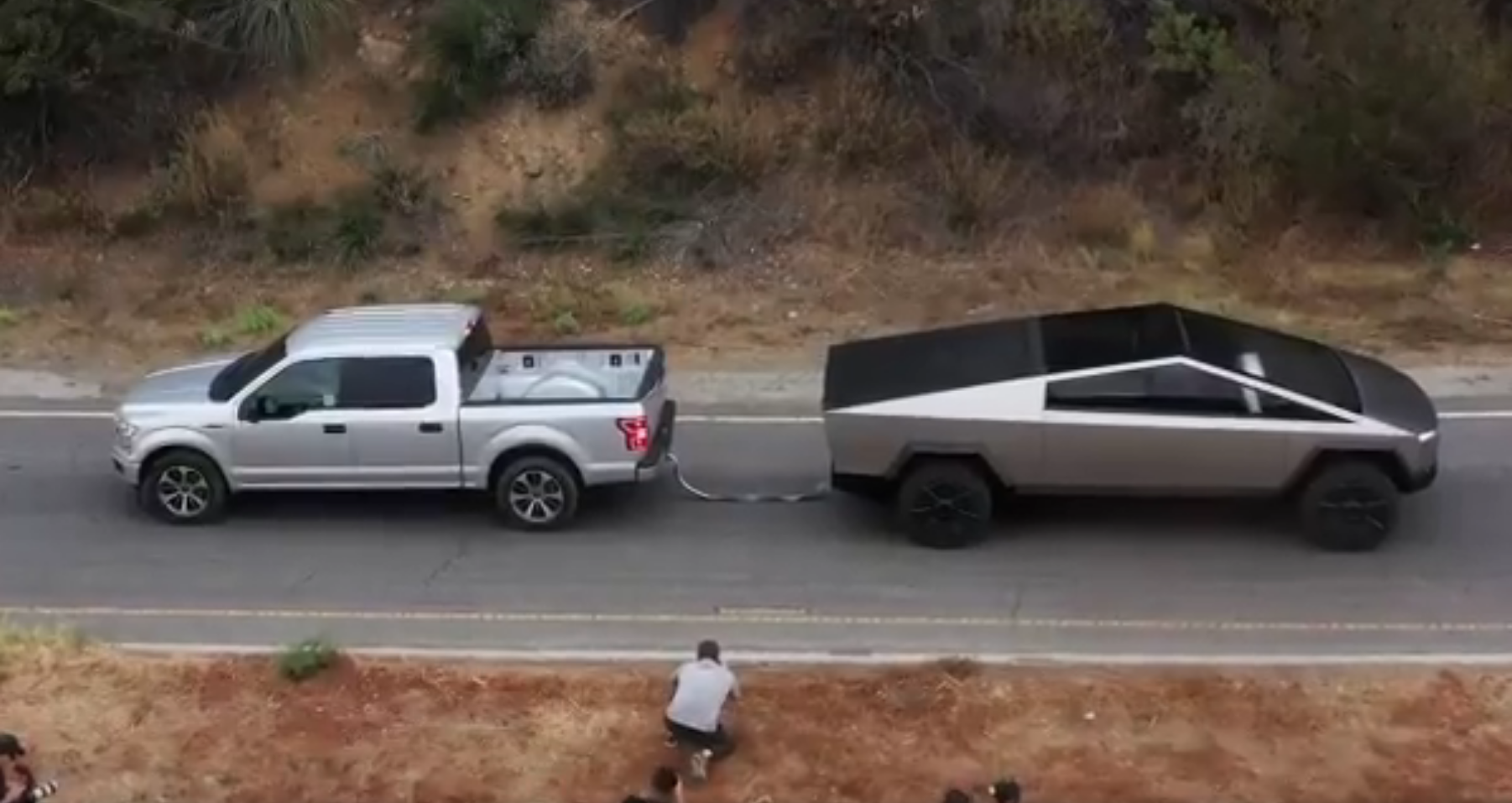 During the Cybertruck unveiling on Thursday night, we saw a short clip on the big screen behind Elon showing the new Cybertruck have a tug-of-war fight against the #1 selling truck in the US, the Ford F-150.
Save with big discounts at your favourite Tesla accessories stores, like 10% off at Tesmanian, TesBros and Nikola Pro, plus many more. Coupon codes at DriveTeslaCanada.ca/deals.
Now several days later Tesla CEO Elon Musk has finally posted the video to Twitter for all of us to enjoy on repeat.
Cybertruck pulls F-150 uphill pic.twitter.com/OfaqUkrDI3

— Elon Musk (@elonmusk) November 24, 2019
The video shows the Ford F-150 struggling to keep traction, tires squealing, as the Cybertruck appears to easily take the F-150 for a ride. The direction the Cybertruck was going was uphill too. Keep in mind as well that this is just the dual motor version, not the more powerful tri motor version that is available for $69,900USD.
Get 10% off at Tesloid.ca or Tesloid.com with coupon code DTC10 at checkout. Quality Tesla accessories with FREE shipping across Canada and the US.