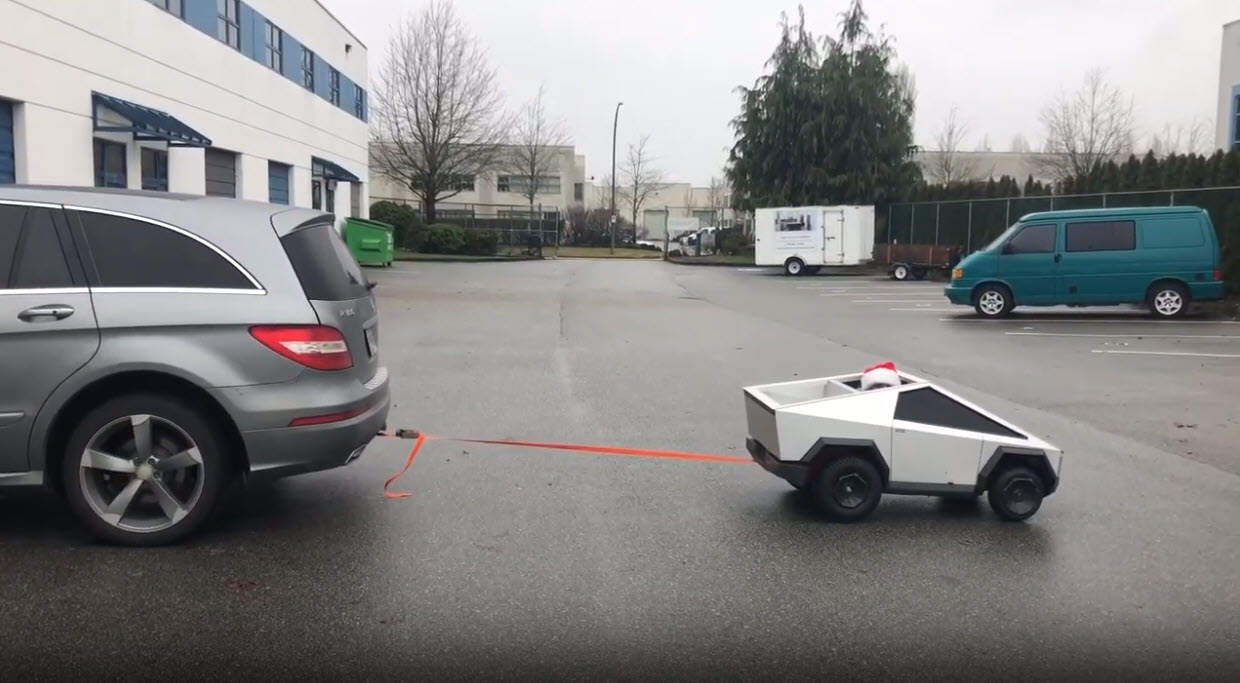 I'm sure there are a few kids (and let's be honest, adults too) that would have loved to have seen this gift under their tree on Christmas morning.
Save with big discounts at your favourite Tesla accessories stores, like 10% off at Tesmanian, TesBros and Nikola Pro, plus many more. Coupon codes at DriveTeslaCanada.ca/deals.
Frank Sachsenhausen on Youtube gave the ultimate Christmas gift to his son by designing and building his very own Tesla Cyebrtruck go-kart in Vancouver.
He has posted two videos of his son Jesse James in the Cybertruck, showing off his impressive drifting skills for a driver his age. In the other video, JJ can be seen pulling a Mercedes Benz R Class with his Cybertruck, paying homage to the infamous Cybertruck vs F-150 test shown on the night the Cybertruck was unveiled.
Check out the videos below, and let me know where I can send my money to get one for my kids!
Get 10% off at Tesloid.ca or Tesloid.com with coupon code DTC10 at checkout. Quality Tesla accessories with FREE shipping across Canada and the US.