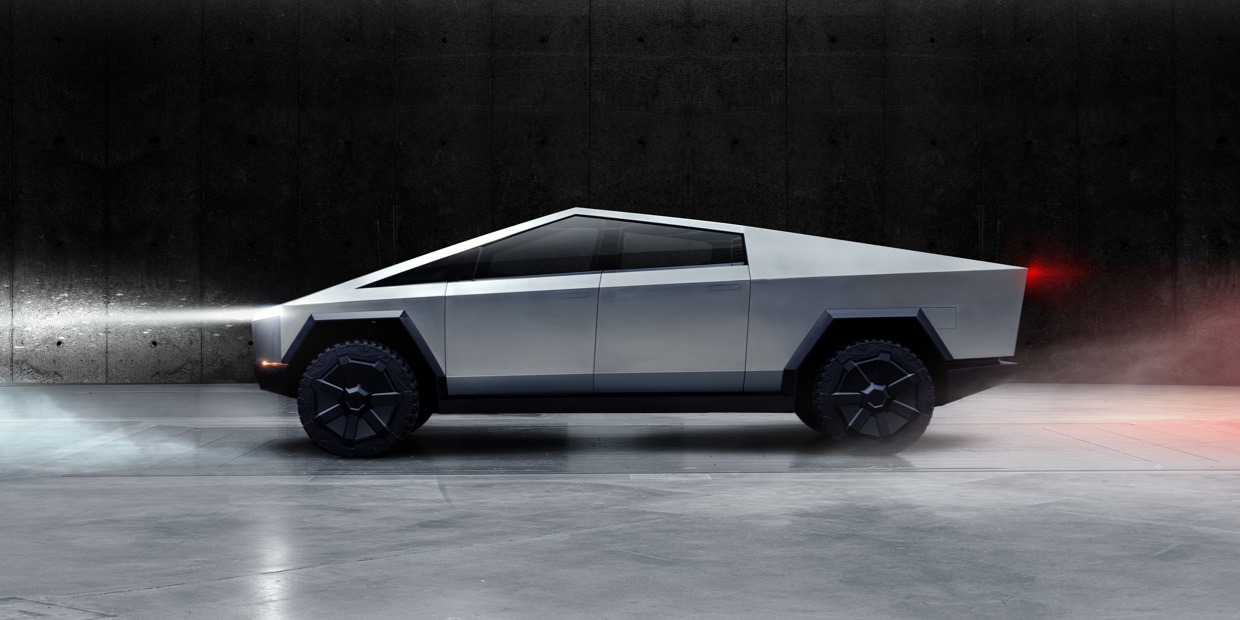 Thanks to strong pre-orders for the Cybertruck, which were indicating 1 reservation every 2 seconds, Tesla has updated the estimated production timelines for the different variants of the Cybertruck.
Elon Musk late last month provided an update on the number of reservations in which he said just 17% of the orders to that point had been for the single motor version, which starts at $39,900USD. The remainder was almost evenly split between the dual motor and tri motor version, each getting 42% and 41% respectively.
Related: We knew it was coming – now you can 3D print your own Tesla Cybertruck
If you place an order now for the Cybertruck, you will find that the dual and tri motor variants have a production estimate of late 2021, moved up from the original late 2022 estimate for the tri motor truck. The single motor production estimate has now been pushed to late 2022, presumably thanks to it's low number of reservations.
It will be interesting to see if there is a bump in the number of reservations, or if people will switch theirs from the dual to tri motor now that the most expensive tri motor Cybertruck will begin production a full year earlier than previously expected.