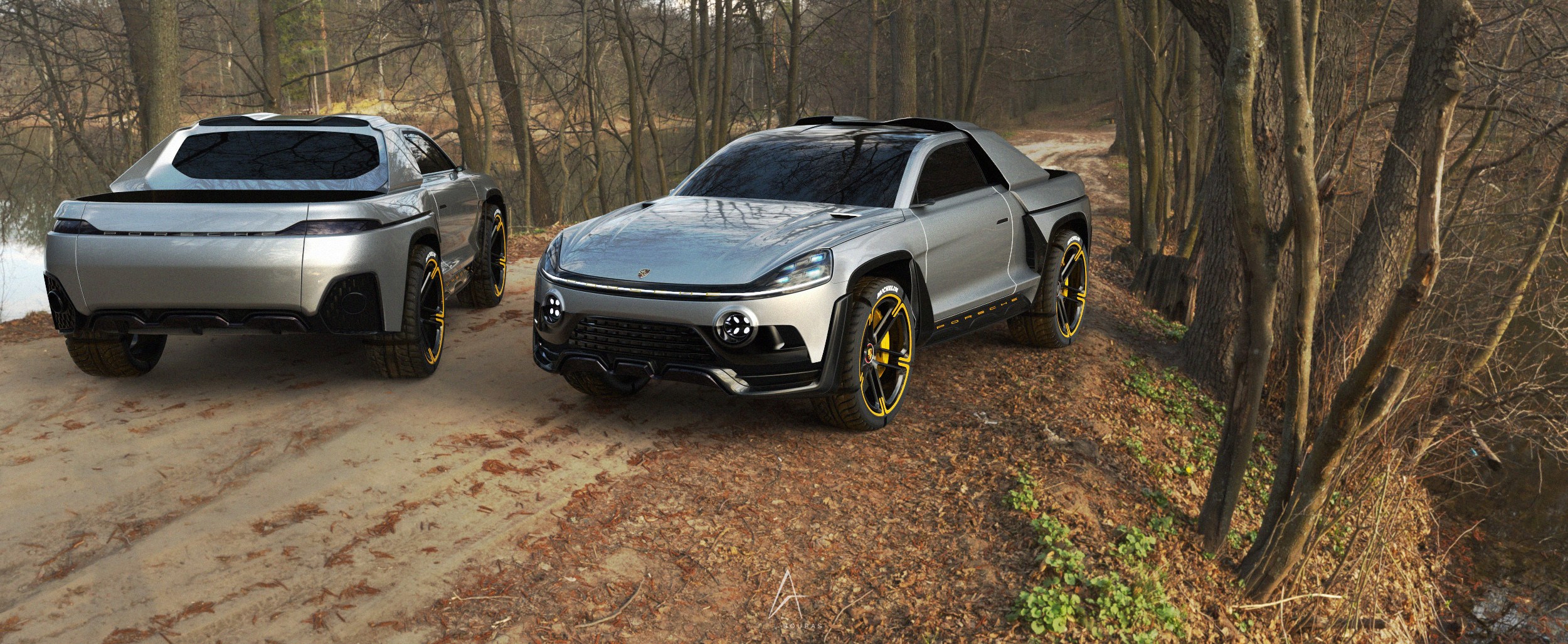 Porsche is set to release their second electric vehicle (EV), the Taycan Cross Turismo later this year. But what if their next EV was a pickup truck to rival the futuristic Cybertruck?
Graphic artist and Porsche fan Adel Bouras created this Taycan-inspired electric truck, and called it the Traykan (a mix of the word truck and Taycan).
With some obvious design cues taken from the Taycan, the electric truck also appears to resemble the Porsche Cayenne, most notably the front end.
The headlights also appear to take some styling cues from the Cybertruck, with a lightbar connecting the two across the front.
Despite having massive wheels and a pretty decent ground clearance, the Traykan still has a sleek profile reminiscent of all Porsche's before it.
One feature of this fan-imagined truck that is lacking is the bed, or as its called on the Cybertruck, the Vault. The concept has what could best be described as a short bed, like some trucks on the market offer today. Not really useful for most jobs people use a truck for.
Unfortunately, a Porsche pickup truck will likely only ever live in the minds of fans, as it has never made one in its 90-year history. For a fan concept, this one looks pretty good.
What do you think of the Traykan? Would you buy one? Let us know in the comments below.
h/t [Motor Trend]