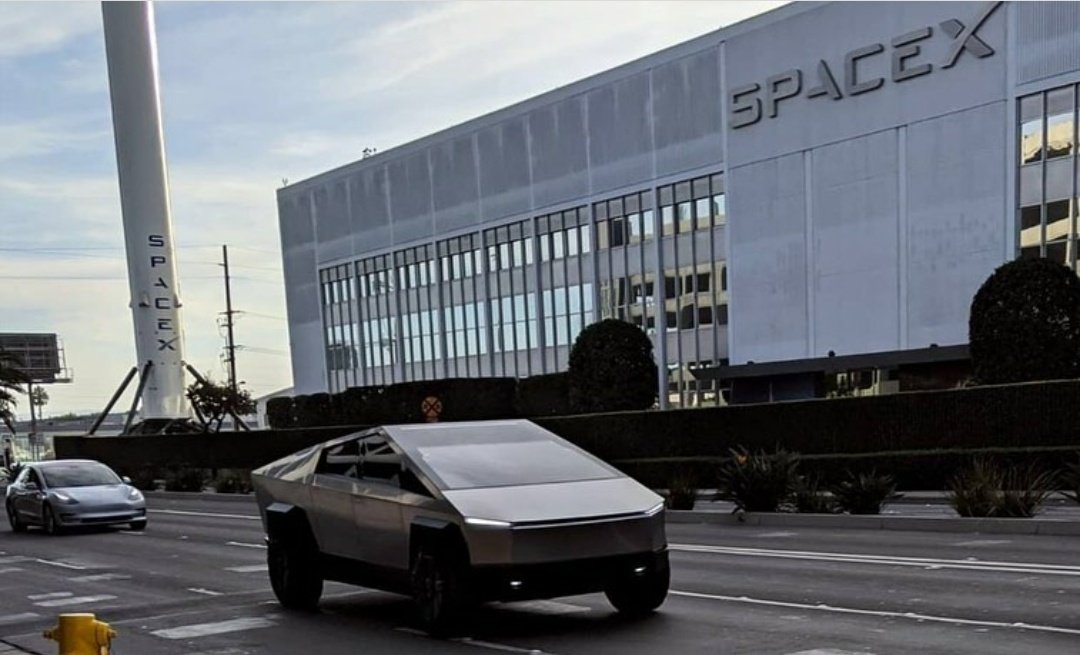 Earlier this year Tesla CEO Elon Musk and former Tonight Show host Jay Leno were spotted driving the Cybertruck on LA streets.
We learned later they were filming an episode for season 6 of Jay Leno's Garage, which premiers next week. Not only did he get to drive the Cybertruck, Leno was also able to experience a ride through the Boring Company tunnel in Hawthorne, California.
Now Leno has discussed his experiences that day on a recent episode of Spikes Car Radio podcast with Spike Feresten and Paul Zuckerman.
On the Tesla Cybertruck, Leno said:
"Well, it is very Tesla-like, it's very quick. It's very interesting, some people like the styling and some people don't. One thing it does do, it changes your perception of…trucks have looked the same since what, 1930? It is basically a giant grille with some sort of aggressive thing in the front, you know? This doesn't look like anything else you've ever seen before. It immediately makes everything else look sort of old-fashioned."
Leno also explained the trip through the Boring Company tunnel was planned, and Musk wasn't even sure it was going to fit in the tunnel. After asking him about the Boring Company's progress, Musk said:
"Oh, good good! We got a tunnel running under Los Angeles. Hey, I've got an idea, you want to see if we can drive the Cybertruck in the tunnel? I don't know if it's going to fit. Let's see if it's going to fit."
It turns out the Cybertruck did fit in the tunnel, but with little room to spare as Leno explained there was maybe a quarter inch on either side, which probably felt even smaller as they travelled between 50-60mph (80-100km/h) through the tunnel.
We'll have to wait until sometime during the next season of Jay Leno's Garage on CNBC to see more with Leno and the Cybertruck.
Leno also briefly spoke about the Tesla Semi, which was recently pushed back to 2021. Leno described it as a "real game changer", "amazing", and said it's like "watching a building take off down the street".
You can listen to the full podcast here. Leno joins the show at around 23 minutes into the show, and begins talking about the Cybertruck at 41m45s.
h/t [Teslarati][