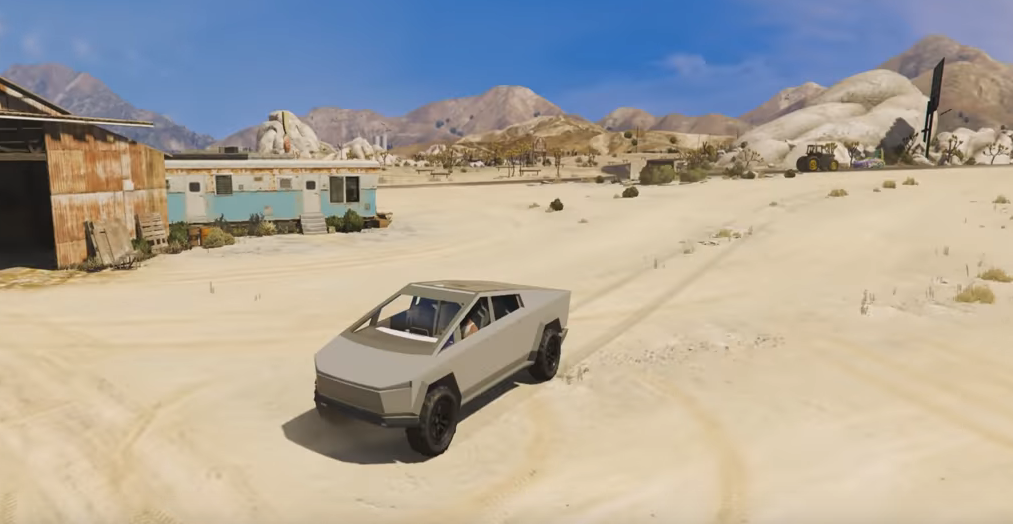 Tesla's Cybertruck made some massive waves when it was unveiled in California a couple of weeks ago. We've seen paper cut-outs for it, someone even made a mashed potato version of it. Now if you're a fan of the hit video game series Grand Theft Auto, you can add the Cybertruck to the game.
Obviously since the vehicle is still 2+ years away from hitting the streets, and Tesla has not released any official renderings of the vehicle, the Cybertruck isn't totally accurate in the game (it does have the shattered windows thanks to Franz). But when you're cruising through the immersive environment in the game, you're not going to notice the finer details, you'll be having too much fun.
Fred Walkthrough, a popular GTA Youtuber, created the Cybertruck himself to add to the game. While no official link has been posted to download it, he has been sending it to people who request it in the comments section of the video below. Might as well try your luck to request it and hope for the best.