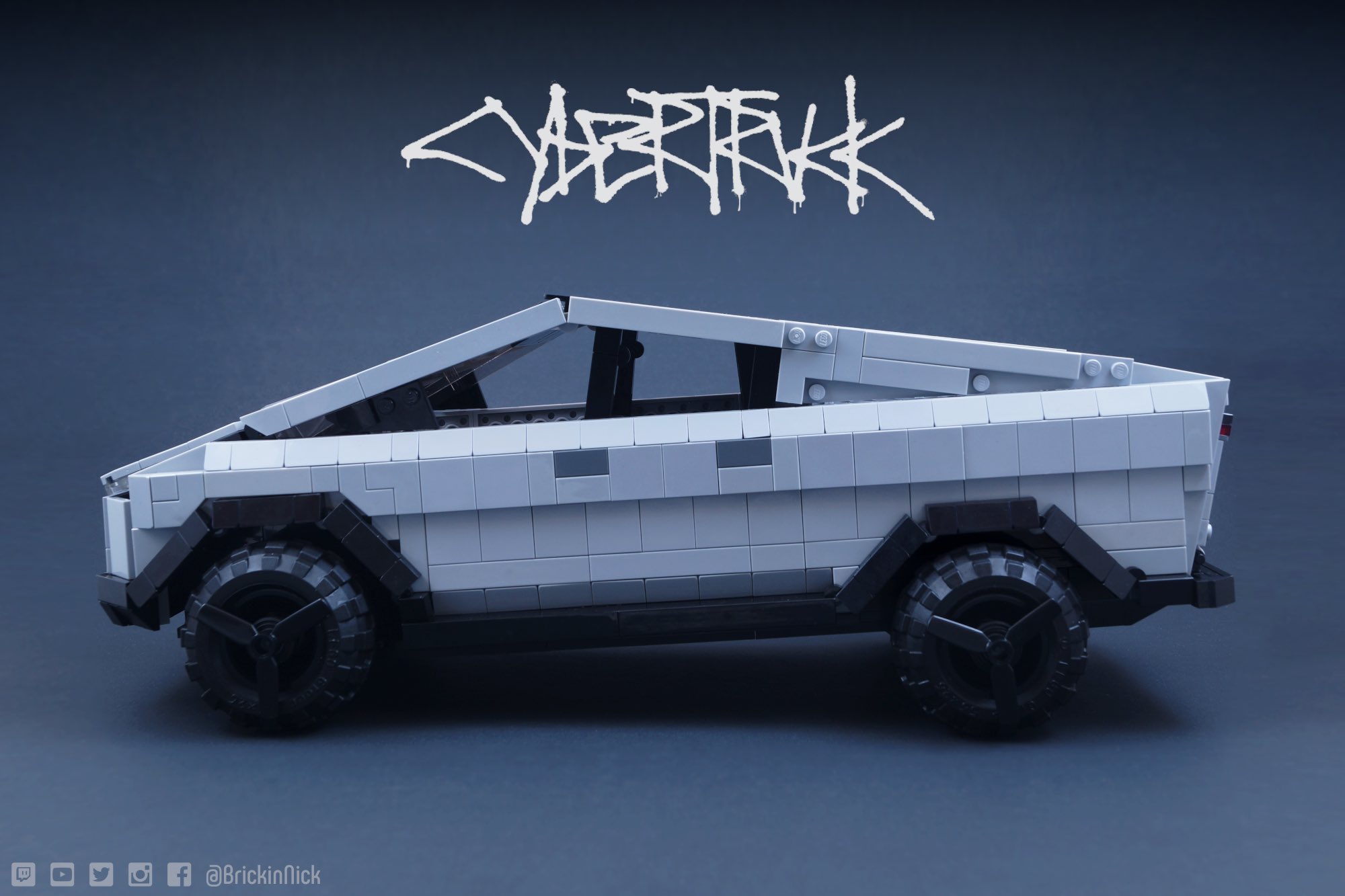 We've seen a lot of fan created Cybertruck offerings, from paper cut outs to mashed potato sculptures. The latest is a Lego creation, that with your support, can actually become a real Lego set available for purchase in the future.
Created by @BrickinNick on Twitter, this lego set looks remarkably like the real thing. In his design the frunk and tailgate function, but has no doors or interior, something that could easily be created if there is enough support for Lego to consider this becoming a real builder set.
If you would like to see this become a real product, head over to Lego Ideas and click Support. You will need to sign up for a Lego account, but it's free and only takes about 1 minute.