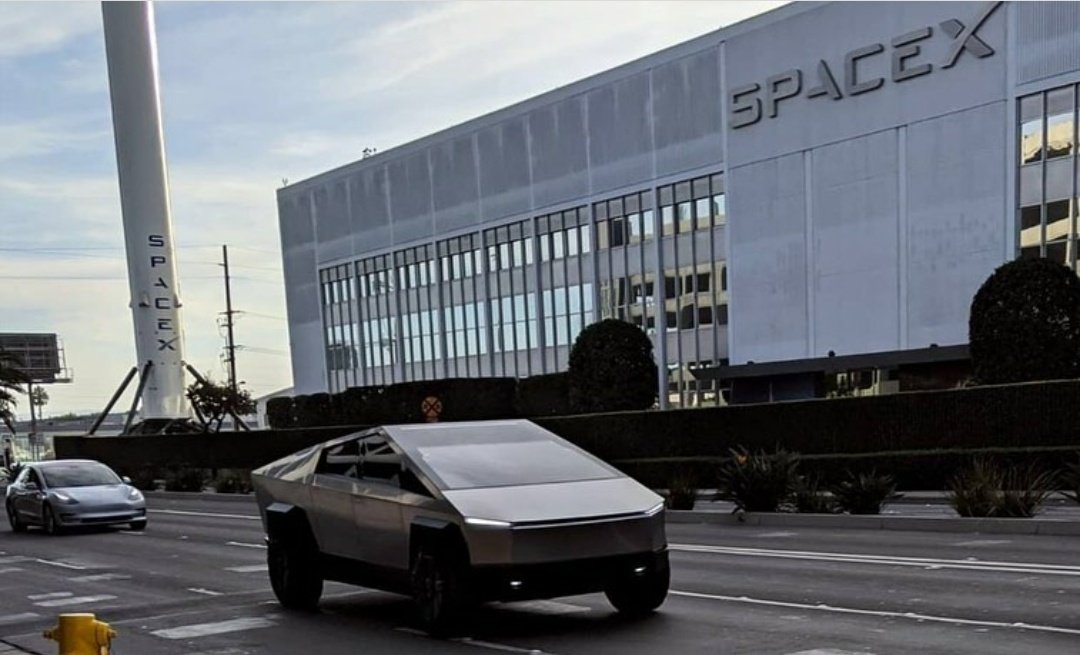 When the Cybertruck was first revealed, consumers started to wonder if it was too big to fit in the average garage. Tesla CEO Elon Musk listened to that feedback, and just last month said the design of the Cybertruck was going to reduced by about 5%.
Now ahead of the highly-anticipated episode of Jay Leno's Garage, when Leno takes the Cybertruck out for a spin, Musk has put it in reverse and is going back to the original design.
After CNBC released some sneak previews of the episode, which is set to air May 27 at 10pm ET, Musk said he made the decision after reviewing the design of the Cybertruck with Tesla's chief designed, Franz von Holzhausen.
Reviewed design with Franz last night. Even 3% smaller is too small. Will be pretty much this size. We'll probably do a smaller, tight world truck at some point.

— Elon Musk (@elonmusk) May 23, 2020
But he's not leaving those Tesla fans wanting a slightly smaller Cybertruck out in the cold. He added that at some point in the future, Tesla may sell a Cybertruck with reduced dimensions.
Since the unveiling, interest in the radically designed Cybertruck has been huge. While we have not received an official update from Tesla on the number of reservations since Musk announced more than 250,000 in the weeks following the unveiling, unofficial estimates have put it well over half a million.