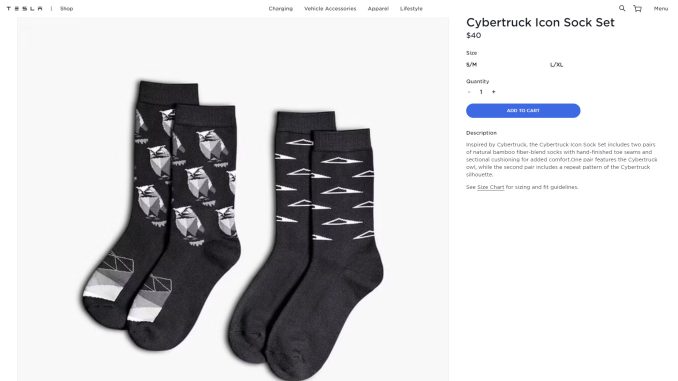 This Christmas, you might actually like to wake up and find some new socks underneath the tree. Tesla has added new Cybertruck and Wordmark socks to their online store.
The Cybertruck socks come in two different sets, while there's only one choice for the Wordmark set. All are available in men, women, and children's sizes.
The first set features the signature Cybertruck graffiti on a pair of black and grey socks. There is also a Cybertruck Icon Sock Set, which features the Cybertruck owl and Cybertruck silhouette.
If you want to go with a simple design, there is also the new Wordmark sock set which features, as the name implies, the Tesla Wordmark.
All socks are made of natural bamboo fiber-blend and have hand-finished toe seams. (h/t: @F9Block5)
Canadian Links
Men – $40
Women – $40
Kids -$25
US Links
Men – $30
Women – $30
Kids – $20