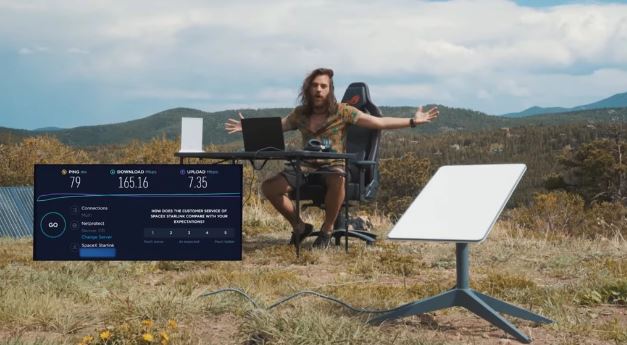 SpaceX is on a drive to expand its Starlink satellite internet service. It had been counting on federal assistance but now has to look elsewhere for funding. The Federal Communications Commission has denied the company its application for almost $1 billion in subsidies for rural broadband, as reported by CNBC.
This comes as SpaceX is contesting that Dish's 5G plan would be detrimental to millions of Starlink users.
The plan was for the subsidies to support customers in rural areas looking to get broadband services through Starlink. SpaceX was awarded $885.5 million by the FCC out of a $9.2 billion fund in 2020 under the Rural Digital Opportunities Fund program. It would make satellite internet available to nearly 650,000 locations across 35 states.
This time, however, the FCC denied SpaceX and LTD Broadband because they "failed to demonstrate that the providers could deliver the promised service."
FCC chair Jessica Rosenworcel explained, "We must put scarce universal service dollars to their best possible use as we move into a digital future that demands ever more powerful and faster networks. We cannot afford to subsidize ventures that are not delivering the promised speeds or are not likely to meet program requirements."
Rosenworcel said Starlink is promising but is still developing.
However, SpaceX can still bid in a later auction as the total fund of $20.4 billion has not been exhausted yet. Despite the denial, FCC is considering freeing up additional spectrum for Starlink and Amazon's Project Kuiper.
The company has launched over 2,700 Starlink satellites to space using its rockets. It boasts more than 400,000 subscribers as of May 2022. It is getting more customers, including South Carolina, which has purchased equipment for a pilot test. Starlink will also be live in the Philippines before the end of the year.