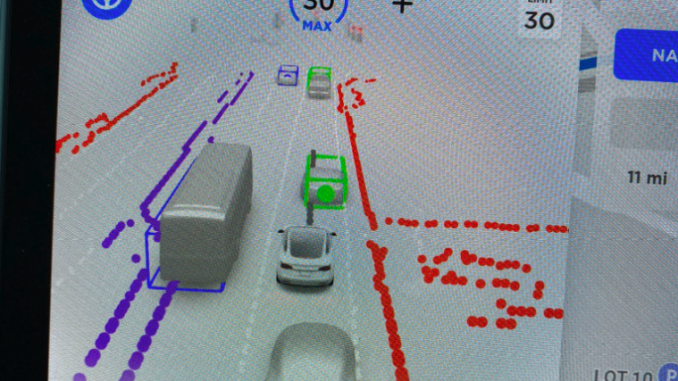 Tesla last night released their highly anticipated Full Self-Driving (FSD) rewrite, and tonight we get our first look at the release thanks to some lucky Tesla owners.
You might be wondering why we're even getting to see the release as it was only for Early Access Program (EAP) users who usually are not allowed to disclose anything and have to agree to a Non-Disclosure Agreement (NDA).
It looks like Tesla is changing their policy for the better and have allowed several owners to post about their experiences on social media.
One of those is John, founder and President of Tesla Owners Silicon Valley (@teslaownersSV). He was the first person to reveal he was given access to the program. He also posted the release notes and revealed the software version with the FSD beta is 2020.40.8.10.
FSD beta program here we go. Hell yeah pic.twitter.com/dNVGlwyYv6

— Tesla Owners Silicon Valley (@teslaownersSV) October 22, 2020
As you can see from the description, Tesla is being extremely cautious with this release. The notes warn owners to extra careful and always pay attention, be ready to take control, and to "not become complacent."
Another user @brandonee916 has apparently also been given access and permission to share his experience with the FSD beta. He shared a photo of the on-screen visualization with the feature active. While it may look like a child got to play with MS Paint, this is still the development user interface (UI) as Brandon points out in his tweet.
This is absolutely incredible what is coming with the FSD BETA! @Tesla gave me the OK to post this on social media. One day soon we will be having self driving cars… so excited to be part of this movement! ❤️ This is part of the development UI and not final release..sneak peek! pic.twitter.com/vSnkw1rFKa

— Brandonee916 (@brandonee916) October 22, 2020
It also looks like several other Tesla fans on Twitter have received the update tonight, so we'll definitely be seeing more soon.
Stay tuned for updates, and be sure to follow us on Twitter for the latest news.
UPDATE: For those wondering if Brandon's image above was actually real, he posted a video to prove it.
It's real… this is part of the development UI and is BETA. pic.twitter.com/SmhCrftJcc

— Brandonee916 (@brandonee916) October 22, 2020
UPDATE #2: More photos and videos
Very difficult to get video shot… I'll get a better video soon… it turned on the signal, waited for the car and pedestrians… at night! Incredible work @Tesla !! ❤️❤️❤️❤️ pic.twitter.com/HL65vB1gYR

— Brandonee916 (@brandonee916) October 22, 2020
Oh baby pic.twitter.com/IRJgSJyZ8q

— Tesla Owners Silicon Valley (@teslaownersSV) October 22, 2020