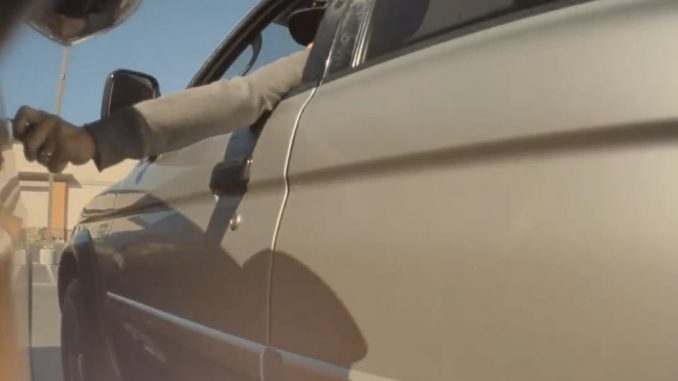 Another day, another case of what appears to be a random act of vandalism against a Tesla vehicle, and it was all perfectly captured on Sentry Mode.
The victim of the latest incident is a Tesla Model X owned by Sandie Mainwal-Price. She was parked outside a Smith's Food & Drug store when she returned to several large scratches down both the driver side and passenger side of her electric SUV.
Upon reviewing the footage she saw in perfect detail what had happened. A man pulls up next to her car, and without even getting out scratches the passenger side, even while backing out of the spot.
That wasn't enough as he returns minutes later to do another drive-by scratching on the driver side.
The suspect was driving a Mitsubishi Montero Sport with California license plate 4NFA434. Fortunately he was kind enough to remove his sunglasses just before keying the car so we were also able to get a perfect look at his face.
Check out the full videos below. If anyone recognizes the suspect, send an email to tips@driveteslacanada.ca and we can get you in touch with the owner.