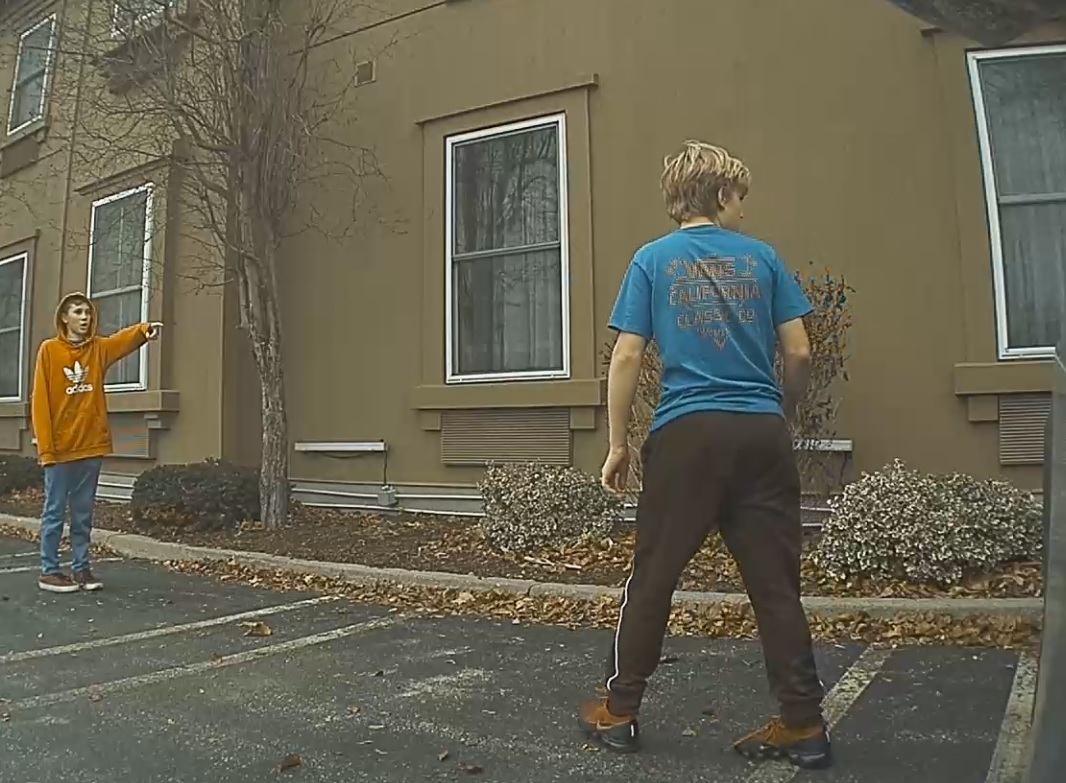 Usually when you hear about young kids and Tesla, it is about their love for and interest in Tesla and all of its futuristic tech. That's apparently not the case in Waterloo, Ontario, after three young boys were caught on Sentry Mode throwing objects at a Tesla Model 3.
According to VideoSolutions Group Inc., who posted the videos to Twitter, the incident occurred at the Courtyard by Marriott Hotel near St. Jacobs Market in Waterloo, Ontario on Friday, November 29, 2019 between 12:15 PM and 12:16 PM. The three young boys can be seen in several videos excitedly throwing objects at the Model 3. They're also seen trying to break several branches off a nearby tree by violently shaking it.
One has to wonder what these kids were thinking (clearly not much) by throwing objects at another person's car, whether it's a Tesla or not. Hopefully someone out there can identify these individuals and they can face some repercussions for their actions, because if this is what they do as teens and it goes on unchecked, similar behaviour is surely going to continue in the future.
Please help to identify these 3 young hooligans & Tesla haters throwing objects at my car at Courtyard by Marriott Hotel near St. Jacobs Market in Waterloo, Ontario, Canada on Friday, November 29, 2019 at 12:15-12:16 PM. Shall I report this to Police? pic.twitter.com/80xvcJT4hD

— VideoSolutions Group Inc. (@VSGP_Inc) December 1, 2019
— VideoSolutions Group Inc. (@VSGP_Inc) December 1, 2019
— VideoSolutions Group Inc. (@VSGP_Inc) December 1, 2019