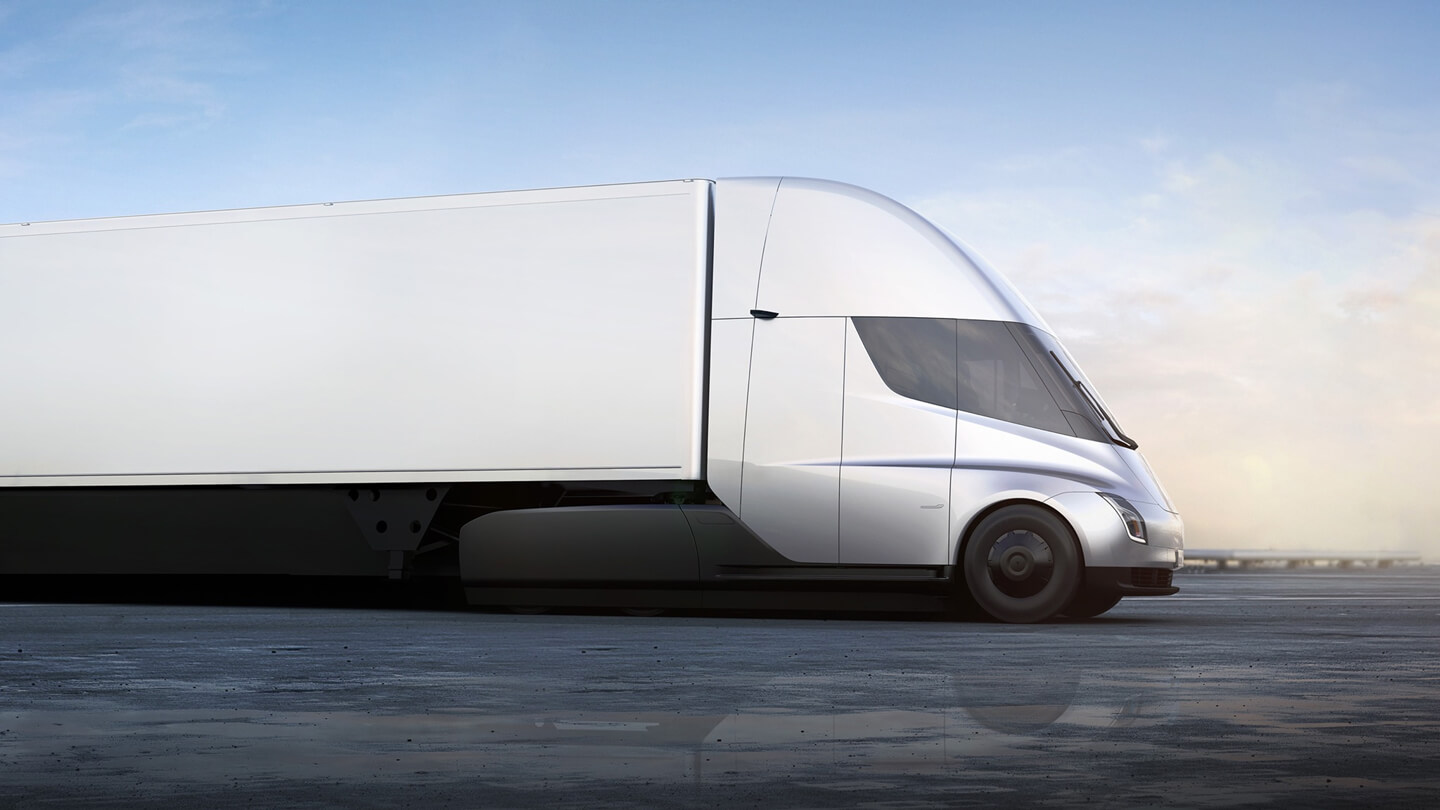 As shares of Tesla (TSLA) rose above the $1,000 mark Wednesday morning, CEO Elon Musk has indicated in an email to staff he wants to bring the Tesla Semi truck to "volume production".
Save with big discounts at your favourite Tesla accessories stores, like 10% off at Tesmanian, TesBros and Nikola Pro, plus many more. Coupon codes at DriveTeslaCanada.ca/deals.
The email, which was seen by Reuters, gave no indication on the timeline for ramping up production.
Earlier this year in Tesla's Q1 earnings report, the automaker announced it was pushing back deliveries of the Semi to 2021. When Musk unveiled the Semi in November 2017, production was expected to begin in 2019, but has been pushed back several times since then due to competing priorities.
Musk also revealed in the email that "Production of the battery and powertrain will take place at Giga Nevada," while most of the other work would take place in other states.
The shift in gears to ramp up production of the Semi could be in response to Nikola Motors, who this month began trading on the NASDAQ. Nikola Motors also has plans for a Semi truck (and has a lawsuit against Tesla over patent infringements on the Semi), as well as an electric pickup truck, the Badger, which is set to be unveiled on June 29.
Get 10% off at Tesloid.ca or Tesloid.com with coupon code DTC10 at checkout. Quality Tesla accessories with FREE shipping across Canada and the US.
Elon Musk confirmed the report on Twitter, simply responding "Yes" to a users questions of the legitimacy of the email.
Yes

— Elon Musk (@elonmusk) June 10, 2020