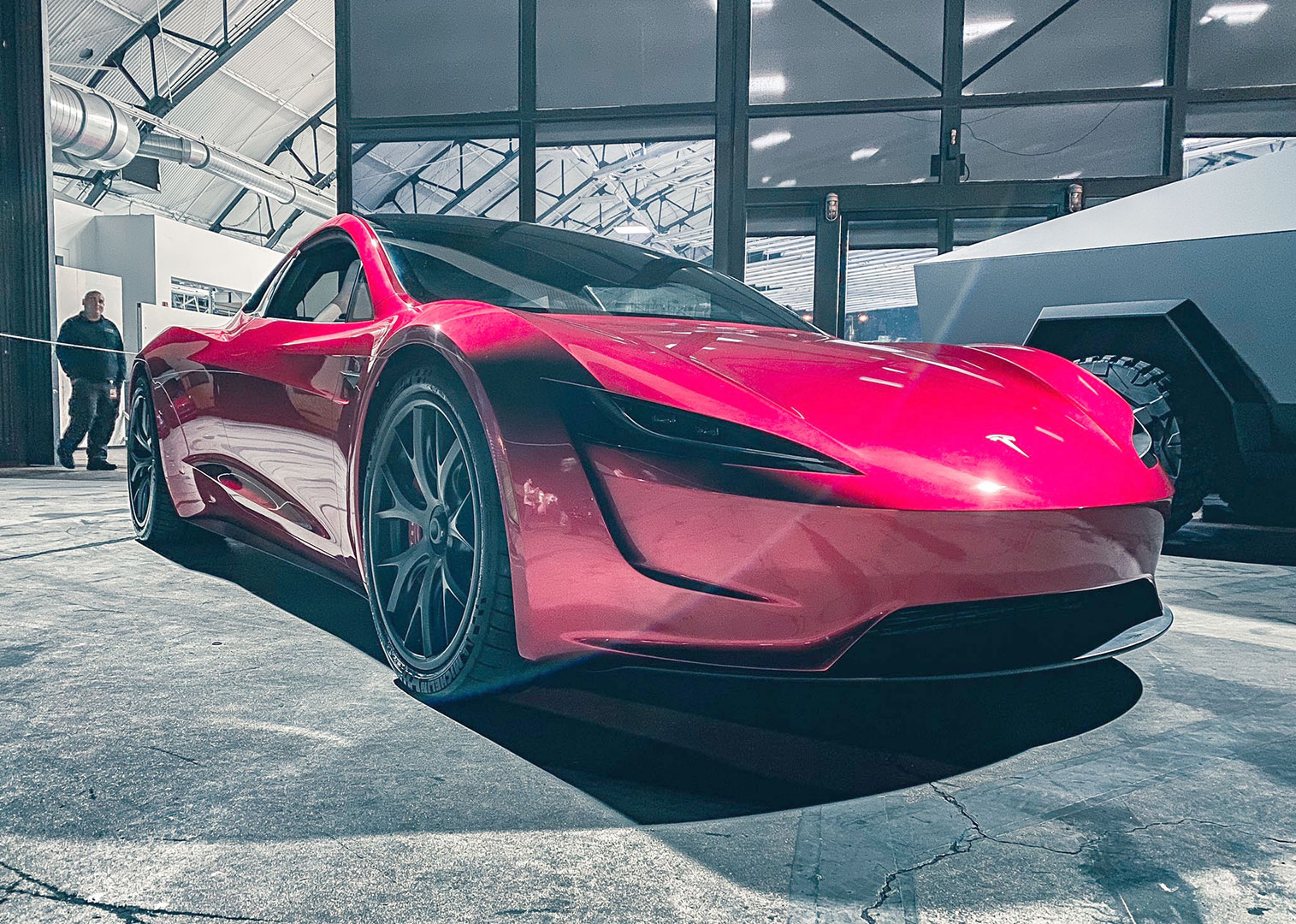 The second generation Tesla Roadster is going to be one of the fastest, if not the fastest production cars when it is finally released in 2022.
Tesla CEO Elon Musk has revealed new details about the Roadster and its optional SpaceX package in an interview with Jay Leno, which is set to air May 27 at 10pm ET.
In a short teaser clip posted by CNBC, Musk and Leno are seen standing beside the signature red Tesla Roadster. Since the Roadster is obviously electric and has no fuel, Musk says the optional rocket thrusters from SpaceX will be a cold gas thruster, secretly hidden at the rear of the vehicle.
"We're gonna use ultra high pressure compressed air. It's a cold gas thruster. The main thruster will be behind the license plate. So for acceleration, it drops the license plate, and behind the license plate is a rocket thruster. It's like full-on James Bond."
Even before the rocket thrusters are added, Tesla claims the Roadster will have a sub 2-second 0-60mph time. With the cold gas thruster, could that time get close to 1 second? We can't wait to find out.
Check out the full video below. If you haven't already seen it, CNBC also released a sneak preview of the segment featuring the Cybertruck.