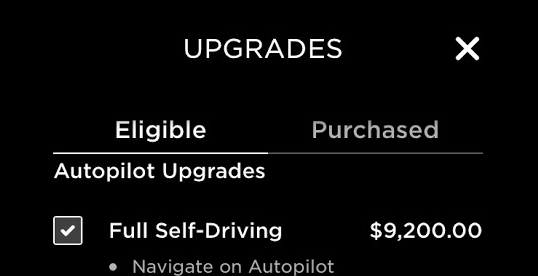 Back in mid-December Tesla updated their mobile app, allowing owners to purchase upgrades directly from their phone.
At the time, you could only purchase Autopilot upgrades. Then soon after Tesla introduced their first paid upgrade, Acceleration Boost, for $2,700 CDN ($2,000USD) that improved your 0-100km/h time by a full half second, from 4.6s to 4.1s.
In the weeks that followed, there were reports of Tesla owners "accidentally" purchasing the in-app upgrade, putting them on the hook for up to $9,200 CDN for the Full Self-Driving (FSD) upgrade. Even Tesla CEO Elon Musk got involved, eventually leading to those owners receiving refunds.
Just saw this today. Tesla refunds in general should be easy to get electronically & certainly through customer service. Will he addressed.

— Elon Musk (@elonmusk) January 15, 2020
Now it appears Tesla has taken a further step to help prevent that issue by allowing refunds for up to 48 hours after the purchase of an upgrade, while still saying "All sales are final." The change only appears in the mobile app, as it is not quite as easy to mistakenly purchase the upgrades on a computer.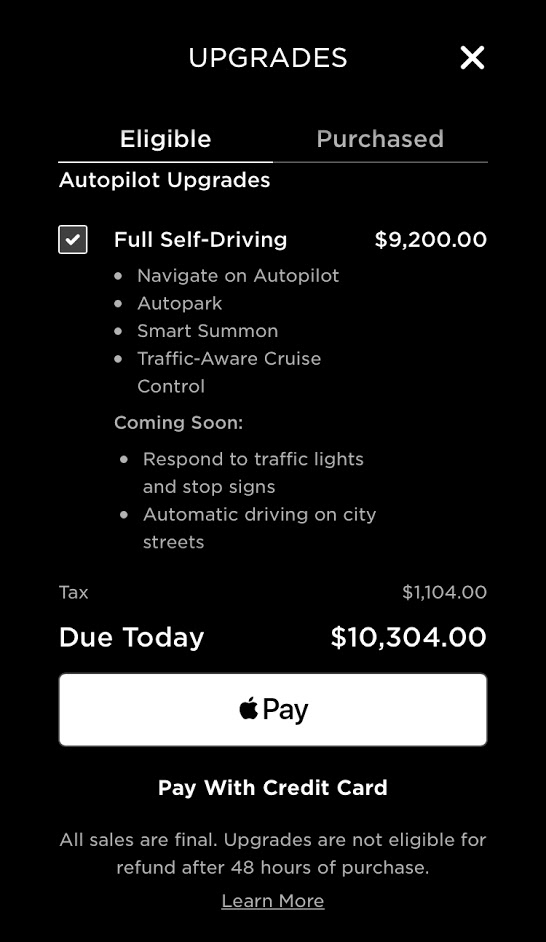 Hopefully this won't lead to abuse by Tesla owners, as it now allows anyone to try out an upgrade like Acceleration Boost or FSD for 48 hours risk-free.
Although not confirmed, I would assume this would only be a one-time refund, so it's probably not a good idea to upgrade and then request a refund at hour 47 time and time again, just to get FSD for "free".
UPDATE: You are only allowed one refund per upgrade, so don't try to test out a feature more than once.