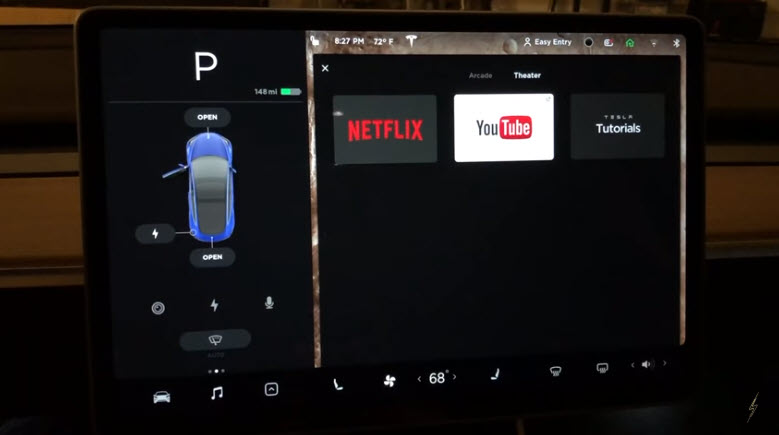 With the roll-out of the V10 software update to Early Access Program (EAP) users over the weekend, more and more info has been emerging. For more details around what to expect in V10, read our V10 software update article from the weekend.
Save with big discounts at your favourite Tesla accessories stores, like 10% off at Tesmanian, TesBros and Nikola Pro, plus many more. Coupon codes at DriveTeslaCanada.ca/deals.
Now we get a chance to see V10 in action, in this video from ALL Electric on Youtube.
Tesla in Canada's first impressions: for what is technically a BETA release to EAP users, V10 looks really good. The massive screen on the Model 3 is made for big-screen content like what you will find on Netflix and Youtube, and looks (and will sound) spectacular. Caraoke looks really fun, and I'm sure will be a hit with our kids.
What feature are you most looking forward to in V10? Let us know below.
Get 10% off at Tesloid.ca or Tesloid.com with coupon code DTC10 at checkout. Quality Tesla accessories with FREE shipping across Canada and the US.