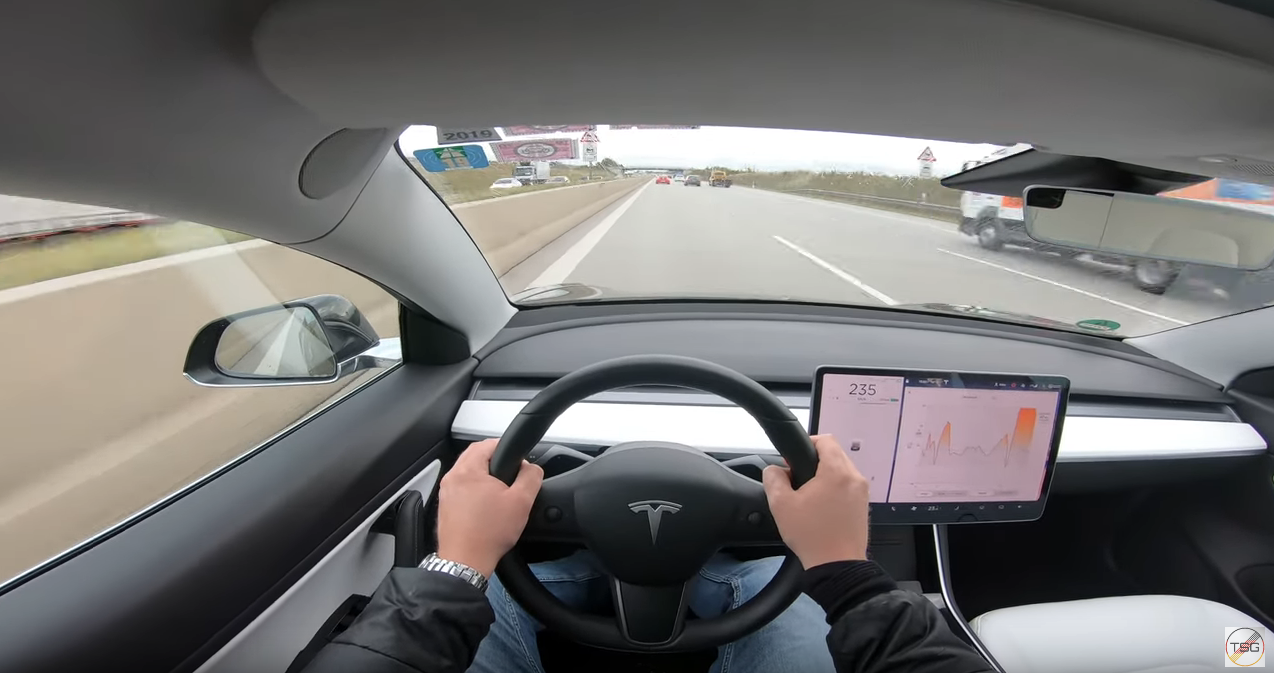 We all know the Performance Model 3 is a fast car, capable of a 0-60 time of just 3.2 seconds, and a top speed of 261km/h. A Tesla owner in Germany recently put that top speed to the test, with a high-speed run on the Autobahn.
The black with white interior Performance Model 3 starts off sitting on the side of the Autobahn, as the driver enters the vehicle and thankfully puts on his seat belt (but I sure hope he changes his PIN to drive!). As the driver enters the Autobahn, what appears to be a very loud (and fast) Porsche GT3 RS passes him at a high rate of speed. In no time at all, the driver has caught up the Porsche, which eventually slows him down, reaching a top speed of 235km/h. He continues a few more times for a top speed, with the Porsche eventually allowing him to pass.
It is definitely interesting watching the spikes on the Energy app on the display as he pushes the Model 3 to the max. Although difficult to tell, it appears the battery is quite low for this run, possibly somewhere in the range of 30% or less, but definitely less than 50%. If he was at a full charge before beginning his top-speed quest, he would have likely achieved a speed much closer to the rated 261km/h.
Now please excuse me while I go buy my ticket to Germany.