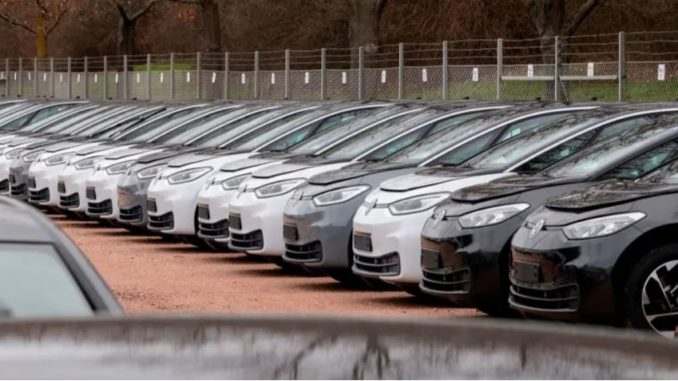 Canada has reportedly agreed to terms with Volkswagen AG and Mercedes-Benz Group AG to supply both automotive brands with raw materials for electric vehicle (EV) battery production.
According to Bloomberg, a memorandum of understanding will be signed on Tuesday in Toronto. The deal will gives the automakers access to raw materials such as nickel, cobalt, and lithium.
Canadian Prime Minister Justin Trudeau and German Chancellor Olaf Scholtz will be on hand for the signing, Bloomberg reported citing sources familiar with the plans.
UPDATE August 23: The MOU has been signed on Tuesday morning.
#VWGroup plans to invest in Canadian mines for battery raw materials. Together with Canadian government & our battery company #PowerCo we're working on ramping up 🔋 activities, including sustainable supply chains.

📝 Today we signed the "Memorandum of Understanding" (MoU). pic.twitter.com/FE2YWiUvA9

— Volkswagen Group (@VWGroup) August 23, 2022
Scholz travelled to Canada last week, with Trudeau welcoming him with a tweet on Sunday evening.
Welcome to Canada, Chancellor! 🇨🇦🇩🇪 pic.twitter.com/oKhpwZcgrr

— Justin Trudeau (@JustinTrudeau) August 22, 2022
A business delegation travelled with Scholtz to Canada, including outgoing VW CEO Herbert Diess.
The deal will allow the automakers to shorten their supply chains for their North American facilities, with the added benefit of avoiding the difficulties of tariffs and complicated tax regulations.
The agreement was reportedly spurred on by the Inflation Reduction Act signed by U.S. President Joe Biden last week. The Act gives automakers access to tax credits worth as much as $7,500 for their electric vehicles (EVs) whose batteries contain a large percentage of components manufactured or assembled in North America.
Johan De Nysschen, chief operating officer of Volkswagen of America, said in June that VW is thinking about opening a North American battery cell manufacturing facility.