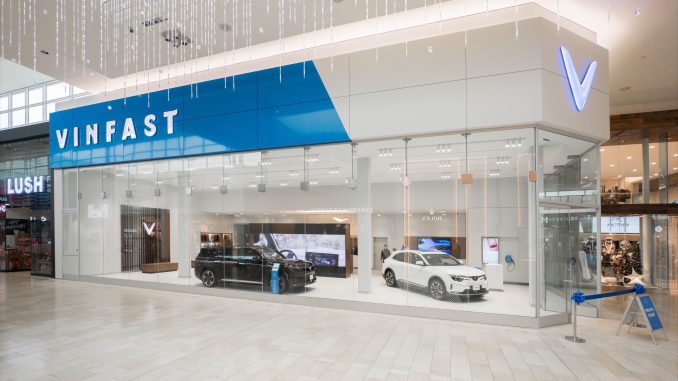 VinFast has cut its lease prices for the first of its US customer ahead of deliveries later this week.
The Vietnamese automaker had initially advertised a monthly lease price of $599 for 24 months for its VF8 crossover. However, VinFast's website now shows $399 per month for leases. However, in a message to potential buyers seen by Reuters, the company confirmed a new lease price of $274 monthly in California. That is a discount of over 45 per cent.
The company did not provide any other details or how many potential buyers will get this fantastic deal, but confirmed in a statement that it was in response to Tesla and other EV automakers lowering their prices recently.
This is our special offer to VinFast customers for the VF 8 City Edition models in order to stay competitive with other brands. We will officially deliver the VF 8 City Edition vehicles to customers on March 1.
VinFast is launching in California first and will then expand to the rest of the country over the coming months. The company is working with US Bancorp to handle lease financing in the United States.
For Canadians, VinFast's Chairwoman Le Thi Thu also confirmed that deliveries in Canada, France, Germany and the Netherlands would follow, but did not provide a specific date.
However, neither US Bancorp nor VinFast provided a substantive statement on the dramatic discount or if it will be available for those outside California.
VinFast responds to Tesla with price cut and range increment