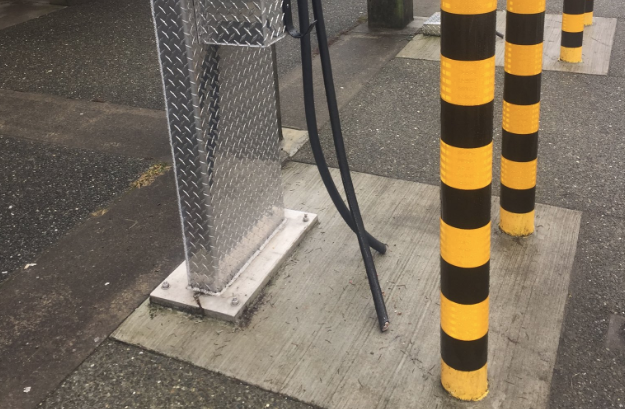 In a senseless act of vandalism, someone has cut the charging cable ends of 5 different charging stations in Buckley Bay on Vancouver Island, causing thousands of dollars in damage.
It is presumed that the vandalism, which happened during the night on January 28, 2020, was done for the value of the copper within the cables. But what makes it senseless is the vandals didn't even cut the entire length of the cable, instead only taking the charging ends.
Even if the entire length of cable had been taken, technicians from the Ministry of Transportation and Infrastructure (MOTI) estimate the value of the copper would only have been about $30. Compare that to the damage caused, estimated at between $8,000-$10,000.
Despite security cameras in the area, the vandals cut the power supply to the chargers beforehand, which also cut the power to the cameras, allowing them to cut the cables. Plans are now in the works to install a separate power supply for the cameras, as well as vandal-proof power boxes.
Repairs have already been made to some of the machines as MOTI had replacement cables on hand, but others had to be ordered and will take 2 to 4 weeks to arrive.
Images via
@YooGwa
h/t [
VicNews
]