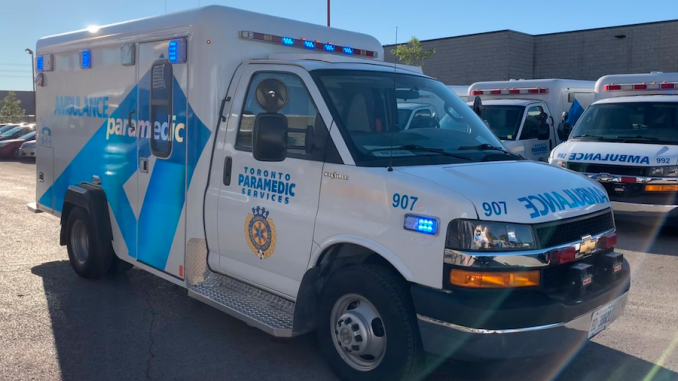 The Toronto Paramedic Service (TPS) introduced 11 hybrid-electric ambulances into their fleet in 2018.
Based on their performance over the last two years and to help reach the City of Toronto's goal of having net-zero emissions by 2050, TPS has announced plans to convert another 104 ambulances from diesel to hybrid-electric.
The project is expected to cost $2.8 million, with the federal government continuing their support of green initiatives by contributing $1.1 million from Environment and Climate Change Canada (ECCC). The remaining $1.7 million will come from Toronto's Sustainable Energy Financing Plan.
Not all of the funds will be used for the hybrid conversions. Part of the money will go towards adding solar panels to power and recharge on-board medical equipment on 215 ambulances and 60 emergency paramedic response units. The panels are expected to last for 20 years.
The hybrid-electric conversions, along with the solar panels will help reduce GHG emissions by the equivalent of removing 2,900 cars off the road for a year.
@TorontoMedics announced earlier today that we will retrofit our fleet for low carbon operations with help from @environmentca and @cityoftoronto . We thank both our Federal, and City partners for supporting our Service in reducing our carbon footprint through this project. pic.twitter.com/IqBSx8hILg

— Toronto Medics (@TorontoMedics) August 21, 2020
Source: Electric Autonomy