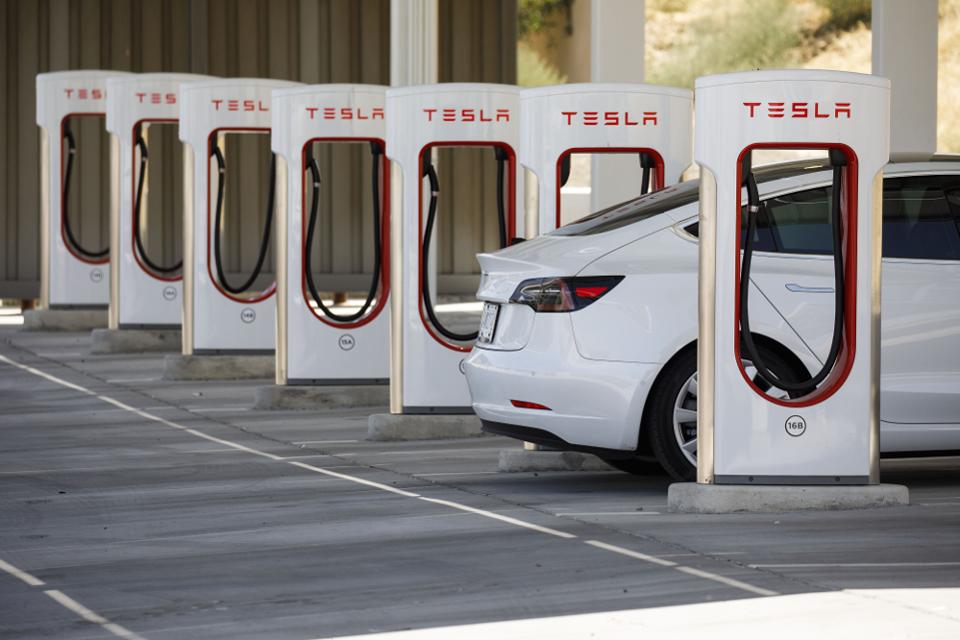 We all know the coronavirus outbreak has had a huge impact on economies around the world. With people not allowed to leave their homes, and where possible almost everyone working from home, commuting has been greatly reduced resulting in fewer cars on the road and cleaner air for us to breath.
Not only has the demand for gas dropped to the floor, there has been a similarly big drop in Tesla Supercharger use around the world. Tesla CEO Elon Musk has revealed just how much the outbreak has impacted Supercharger by releasing a graph showing usage rates in various regions around the globe.
Tesla Supercharger usage by region pic.twitter.com/1y2zL2Jizt

— Elon Musk (@elonmusk) May 14, 2020
The biggest drops are seen in China, North America, and Europe. As the outbreak began in China in late 2019, we can see a precipitous drop in Supercharger use at the start of the new year.
A similarly huge drop occurred in North America and Europe a few months later, as the effets of the coronavirus began to take hold in those markets.
As you can see from the chart, China was able to get back to pre-covid levels about 2.5 months after the first drop. The chart is just showing about 2.5 months from the drop in North America and China, and the levels in both those regions are still no where near the pre-covid levels.
The only anomaly in the graph is the Asia-Pacific (APAC) region, which saw about a much smaller 15% drop in mid to late January, but rebounded about a month later to pre-covid levels, and has continued to grow since.
It should come as no surprise that Supercharger use has been down, as fewer and fewer people take to the roads during lockdowns and self-quarantines. But it is an interesting insight into just how much of an impact it has had, and how North America and Europe are still not out of the woods.
Have you used a Supercharger since the coronavirus outbreak began, or have you strictly used home charging solutions? Let us know in the comments below.