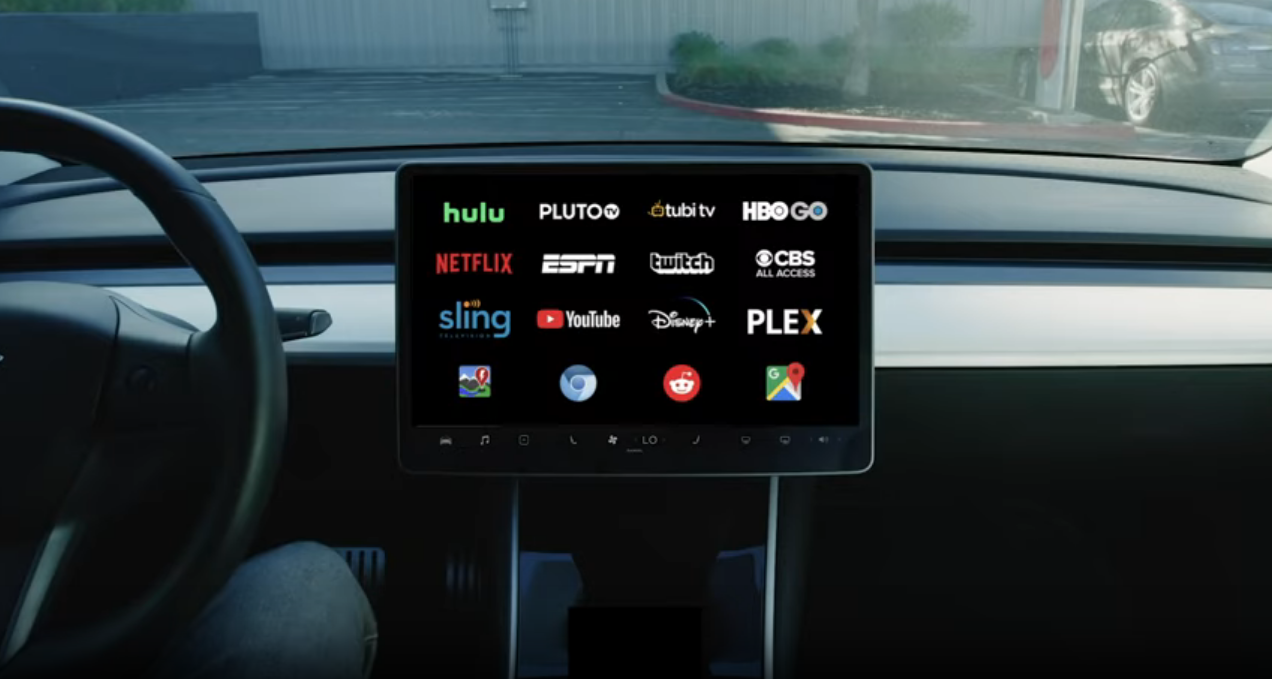 When Tesla's V10 software update was released in September 2019, so too did Tesla Theater, and the addition of a YouTube and Netflix app. There were also some workarounds that allowed owners to access some other streaming services, but some of them were not able to be viewed in full-screen mode.
TeslaModel11 on Reddit has now created TeslaTheater.com, giving Tesla owners full-screen access to a number of website and popular streaming services.
According to the developer, he has been developing and testing the website for a number of weeks, and has verified that it works on the Model S, Model 3, and Model X vehicles. He now believes it to be at point where it is ready for Beta testing.
My goal is to provide a free service to fellow Tesla owners where we can easily view different streaming media apps in full screen vs. in just the small browser window. I've verified functionality on Model 3, S, and X so I feel it's ready for wider beta testing and feedback.
We tested it out and it worked flawlessly, with no issues or bugs that we encountered. You will also obviously need some login credentials to access some of the services, like Disney +. There are also some full-screen websites and apps added, with the most useful probably being ABetterRoutePlanner.com.
TeslaModel11 says he also has plans to allow customization by the user to add other services and customize which apps are available on the screen by integrating a Google sign-in in a future update.
Next time you're in your Tesla, go check out TeslaTheater.com, bookmark it, and give it a try. If you have any feedback, visit the thread on Reddit and post it there. He seems very responsive and has already made a number of enhancements and added new services based on suggestions made in the thread.