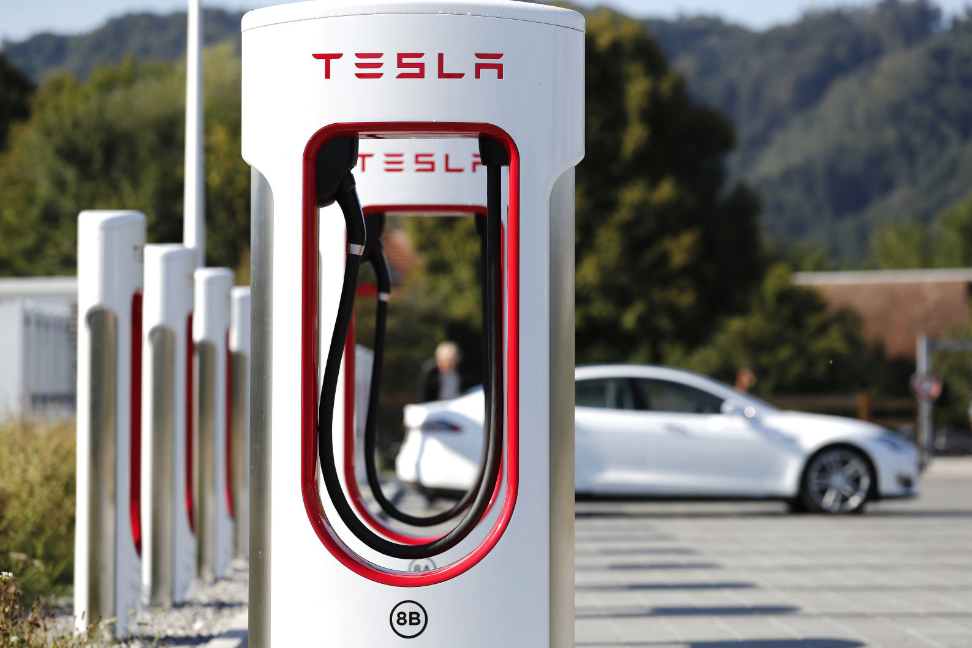 The flurry of new Superchargers in eastern Canada continues. Earlier this week two new Superchargers in Salisbury and New Brunswick came online.
Now a third new Supercharger is up and running, this time in Woodstock, New Brunswick. A user on TMC named Jerk posted a picture his red Model 3 charging at the new Supercharger.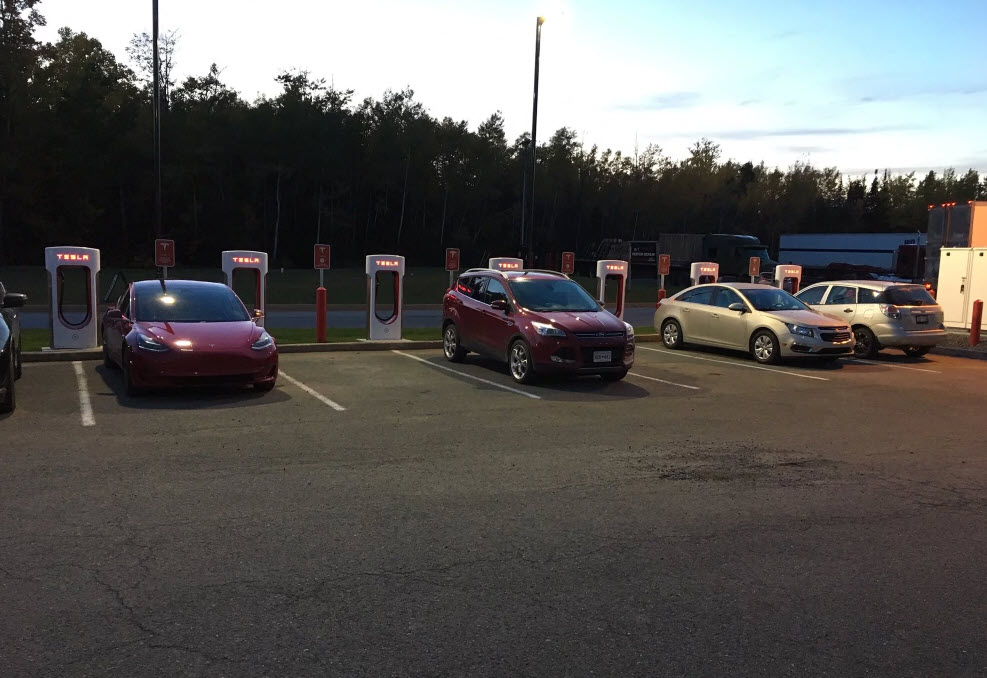 It is also hard not to notice that a number of the Superchargers are being occupied by ICE vehicles (aka being ICEd). Even though several of the Superchargers appear to be marked with 15 minute general parking notices, 3 of the 4 ICE vehicles decided to park in the spots marked for charging only. Hopefully since this Supercharger has just opened, people were not aware, and as word gets out, people will find other places to park.
You can find the new Supercharger at 198 Beardsley Road. It has 8 charging stall capable of charging at up to 150kW (V2).
Enjoy your new Superchargers New Brunswick!