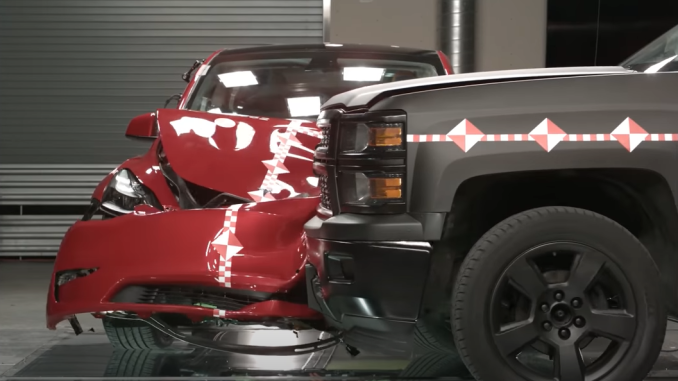 Tesla vehicles are already well known for their safety. All of the cars in the current lineup have achieved 5-star safety ratings from the National Highway Traffic Safety Administration (NHTSA).
Not only did they achieve the highest score possible, they also set new records along the way. The Model 3 was determined to have the lowest probability of injury of any vehicle ever tested by the NHTSA.
Similarly, the Model Y was found to have the lowest rollover risk of any SUV ever tested by the organization.
Tesla is now giving us a behind the scenes look at how they not only get the highest safety ratings, but also how they exceed the testing standards to make the safest cars on the road today.
In a new video published this morning to the automaker's YouTube channel titled 'Data Driven Safety', Tesla Safety Engineers explain that the industry standard crash testing only represents a small number of scenarios of what happens in the real world.
"Those crash tests are only like a few grains of sand. Those grains of sand are meant to represent the beach, but in reality the beach is infinitely complex, every crash is different."
By using the connected nature of their cars, Tesla is able to gather data no other automaker can about real-world crashes. The company then takes this data to improve beyond what is required by regulations to determine, down to the millimeter and millisecond, when the airbags deploy.
"We know exactly what our fleet of cars is being exposed to out there. The richness of data we are collecting enables us to develop safety beyond the star ratings and for situations which are simply not picked up by the regulatory rating tests that we, and all other car makers are doing."
Tesla explains this using the scenario of a car crashing into the front quarter panel of a Model Y from the side, whereas the industry standard is to test straight-on side impacts. Thanks to the data Tesla is able to collect, they know this is a common scenario and are able to test it and make improvements to when and how the airbags are deployed.
This isn't just something that Tesla is developing for cars in the future. They have already deployed improvements to existing cars. Just last week in the 2021.36 software update, the automaker pushed improvements to how the Model Y airbags are deployed in side impacts.
You can watch the full video below.