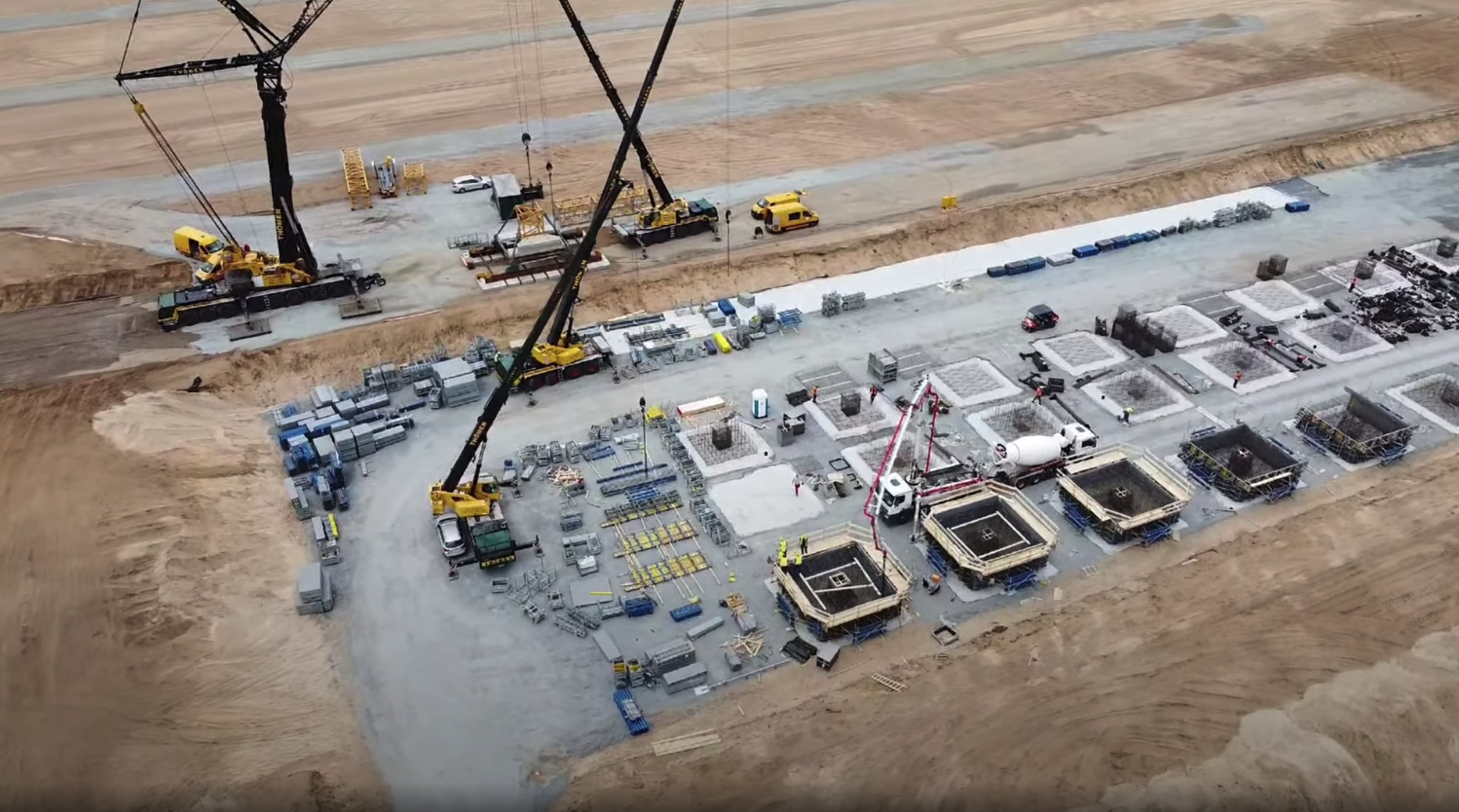 With construction just getting underway in Berlin, Germany, Tesla has reportedly filed new building plans that change some key components of the factory.
Save with big discounts at your favourite Tesla accessories stores, like 10% off at Tesmanian, TesBros and Nikola Pro, plus many more. Coupon codes at DriveTeslaCanada.ca/deals.
The automaker has scaled down the project, removing buildings required for battery pack production, as well as plastic components, according to a report by Bloomberg.
In addition to those changes, the height of most of the main vehicle production building will be reduced from 50 feet high to 29 feet high.
The factory, known as Giga Berlin, will be located just outside of Berlin in the town of Grueneide. Tesla hopes to have it complete with the first vehicles coming off the production line in 2021.
Tesla has run into some hurdles along the way, including a temporary shutdown of the site due to an application made by environmentalists which was quickly overturned in court.
Get 10% off at Tesloid.ca or Tesloid.com with coupon code DTC10 at checkout. Quality Tesla accessories with FREE shipping across Canada and the US.
Tesla is expected to announce the location of its next Gigafactory somewhere in the US soon.