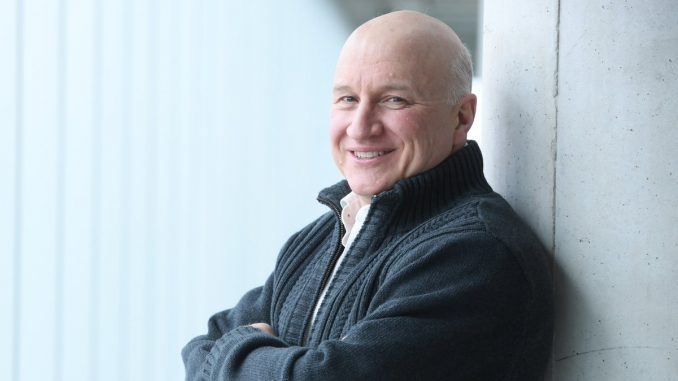 Tesla has been impressed with the work being done by Canadian Jeff Dahn and his battery team at Dalhousie University. They have been so impressed Tesla announced today it has renewed their contract with him for another five years.
The Canadian connection has been around for a while, when Tesla began hiring graduates from Dahn's lab in 2012. The partnership became official in 2016 when they signed a 5-year contract with the goal of developing the holy grail when it comes to electric vehicles (EVs) – high range, long life, and low cost batteries.
That partnership has been extended until at least 2026 according to an announcement on Dalhousie University's website. Along with the extension, the appointment of two new research chairs to the team were also announced.
Dr. Chongyin Yang is the Tesla Canada Research Chair and has been working on materials and devices for energy conversion and storage for 12 years. Prior to coming to Dalhousie University, Dr. Yang was an assistant research scientist in the Department of Biomolecular Engineering at the University of Maryland, where he led research projects on material and device development for high energy aqueous lithium-ion batteries.

Dr. Michael Metzger is the Herzberg-Dahn Chair and received a diploma from the Technical University of Munich (TUM), the top-ranked university in Germany and the European Union. While completing his graduate studies, Dr. Metzger developed innovative methods to study the lifetime and aging of lithium-ion batteries in close collaboration with BASF and BMW. He has also worked in the Silicon Valley tech industry as a research engineer for Robert Bosch, the largest supplier for the automotive industry.
In a statement, Dahn added that he was pleased with the additions, and looks forward to the new ideas the pair will bring to his team.
"I am so pleased to welcome Chongyin Yang and Michael Metzger to Dalhousie University assistant professors and Chairholders. Both are outstanding scientists and charismatic leaders. Our goal is to continue to help Tesla develop better advanced batteries for its products. Dr. Yang and Dr. Metzger bring new ideas, new methods, and new expertise as well as a full commitment to electric transportation and renewable energy to the partnership."
Tesla is also happy with the additions, saying it will help them advance their mission.
"We are thrilled to be extending and expanding our work with Dalhousie and Jeff Dahn with the addition of Chongyin and Michael. We look forward to their important contributions in battery technology to help achieve our mission."
h/t: Electric Autonomy