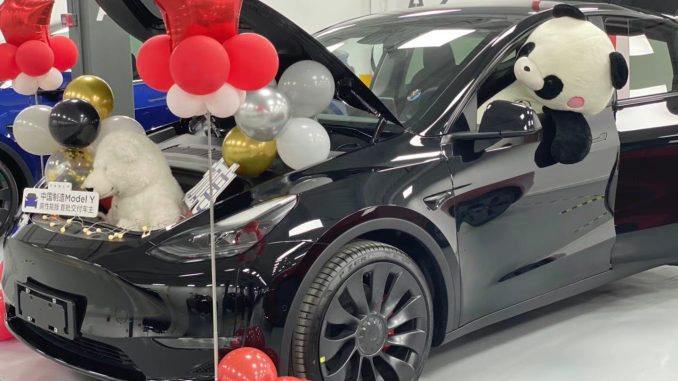 Tesla is offering customers in China an additional discount of ¥6,000, or about $1,100 CAD or $860 USD, but they must take delivery of their electric vehicle by December 31, 2022.
This new discount is addition to other incentives available in China right now, as the automaker looks to sell as many cars as they can before the end of the year.
According to Tesla, who confirmed the new promotion with Reuters, the incentive is not applicable on cars configured through the Design Studio, and can only be applied to cars available in their existing inventory.
In October Giga Shanghai produced over 87,000 Model 3 and Model Y cars, and sold nearly 72,000 of them, leaving a surplus of some 16,000 cars without a buyer.
Customers who take advantage of this offer can also avail themselves of the insurance incentive which also expires at the end of this month.
These discounts come at a time when Tesla is selling a record number of vehicles in China. In November the automaker set a new record with over 100,000 deliveries in the 30 day month, despite claims from critics that Tesla was seeing decreasing demand in the country.
Tesla China smashes monthly record with over 100,000 deliveries in November, but denies rumours of Giga Shanghai production cuts