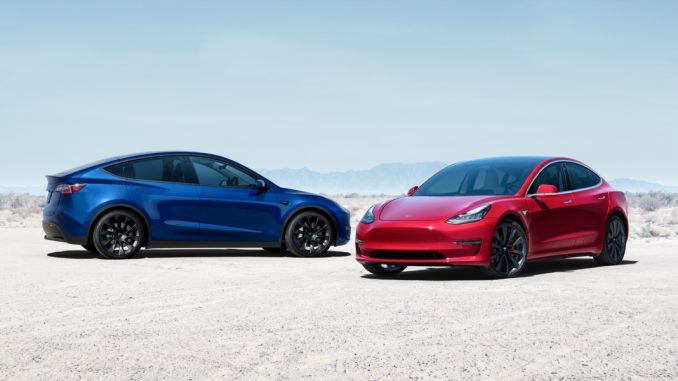 Tesla ended the year with a bang in New Zealand, claiming the top two spots in the best selling vehicles list, and not just for electric vehicles (EVs). According to registration data from New Zealand the Model Y was the most popular with 868 registrations, followed by the Model 3 in second place with 413 registrations.
New Zealander's affinity for not just Teslas was evident as another EV, the MG ZS was the third most popular passenger car in the country in December, accumulating 396 registrations last month.
It isn't until fourth place before we begin seeing passenger cars with internal combustion engines (ICE), where the Suzuki Swift (367), Mitsubishi Outlander (336), Mitsubishi ASX (331), BYD Atto 3 (318), Toyota Corolla (301), Toyota RAV4 (268) and the Mitsubishi Eclipse Cross (255) round out the top 10 best sellers list in New Zealand for December. (via EVs & Beyond)
The strong performance in December continues a trend we have seen over the last few months in New Zealand after the launch of the Model Y in August. Even though the electric SUV was only available for about half the month, Tesla was easily able to sell the most EVs in the country in August.
In the first full month the electric SUV was available it rocketed to the top of the sales charts, claiming the title of best selling vehicle in September with 1,520 registrations. Combined with sales of the Model 3 Tesla was the most popular car brand in New Zealand that month.
Overall passenger vehicle sales in New Zealand increase 12.4% year-over-year (YoY) in December with a total of 8,505 registrations.