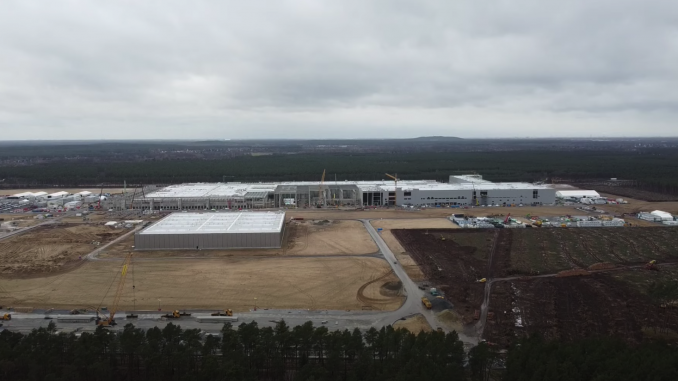 In 2019 Tesla was able to build a Gigafactory in Shanghai, China from nothing but a mud pit in about 11 months, silencing even the loudest critics.
While traditional automakers take years to build their new factories, Tesla is at it again with their new factory, Giga Berlin. Construction began in earnest in mid-2020 after crews worked to level and prepare the site for the foundations of the future buildings.
Now just over six months later several massive buildings are taking shape. Based on the latest video footage from drone operator Tobias Lindh, it looks like Tesla will likely meet their target and open the factory in mid-2021.
In a video taken yesterday, January 13 2021, we see the site is a flurry of activity as workers get close to a number of important milestones. According to Lindh,
the stamping building is almost closed in
the first windows in the general assembly building are being installed
progress on roof and wall construction at the south side of the main building
roof construction and prep for window installations at the east side of the general assembly building
construction has restarted at the casting section of the main building
Check out the full video below to see the impressive progress being made at Giga Berlin.