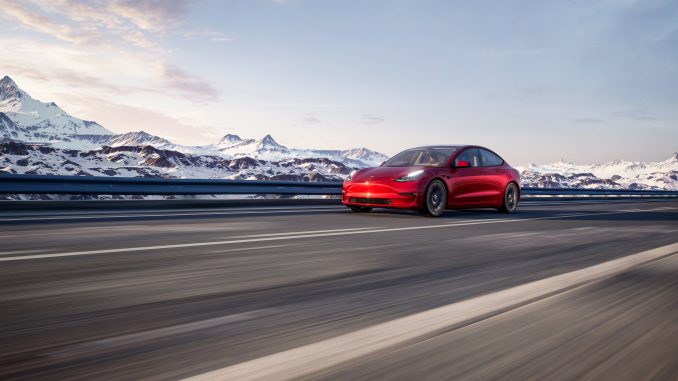 Tesla has been fined $2.2 million (2.85 billion won) by South Korea's Fair Trade Commission (KFTC) after a nearly year long investigation into claims the automaker overstated the driving range of their electric vehicles (EVs) in cold weather.
The investigation was launched in February 2022, when at the time the Tesla website in South Korea said the Model 3 could travel "more than 528km" (328 miles) on a single charge. According to the KFTC this was misleading because they failed to explain that the range could be reduced in cold weather.
The claims were questionable to say the least, considering the driving range of any EV can be impacted by a large number of variables, of which cold weather is just one of them. Nevertheless, Tesla updated their website days after they were notified of the investigation to say the maximum drivable range of the Model 3 was 528km.
That change wasn't enough for the KFTC, which announced the fine on Tuesday saying Tesla had not only overstated the range, but also "their fuel cost-effectiveness compared to gasoline vehicles as well as the performance of its Superchargers."
In their decision the KFTC said they found a Tesla's range could be reduced by up to 50.5%, despite recent studies which showed Tesla's fared the best in cold weather compared to other EVs.
Even though the KFTC ruled against Tesla, the country is vying to be home to one of Tesla's next Gigafactory locations. In a virtual meeting with South Korean President Yoon Suk Yeol in November, Musk said he considers the country a top candidate for Tesla's next Asian Gigafactory. After the meeting Yoon Suk Yeol said his country was willing to offer tailored benefits to attract the Gigafactory, and local municipalities are already vying to have Tesla build the factory in their backyard.