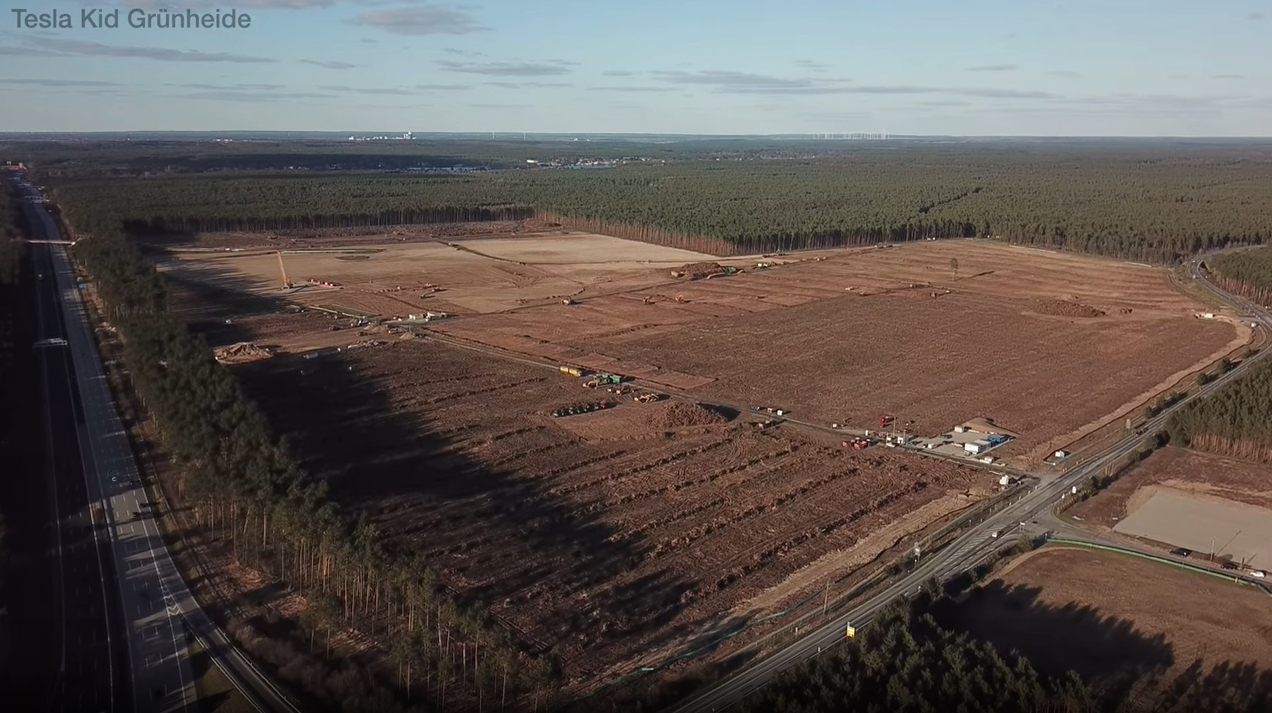 The Brandenburg Environmental Ministry was recently the recipient of Tesla's permit application to begin construction of the foundation of the future Giga Berlin.
Last month Tesla completed the tree clearing at the site after a short delay. An environmentalist group filed a petition to stop the clearing, but it was quickly thrown out by a German court.
Based on recent updates from the site, Tesla has now all but completed ground levelling at the site in preparation for the start of construction.
Looks like they've already completed the leveling! 🥳

The excavators are waiting to be picked up, most of the vehicles have already been transported away to the main entrance and the 🦇 tree is still standing 😂 pic.twitter.com/9tPZMpwaPe

— Emil Senkel (@EmilSenkel) April 2, 2020
Tesla had initially planned for construction to begin in March, with Tesla CEO Elon Musk commenting on Twitter he was going to attend the groundbreaking. That now appears unlikely as travel restrictions in place to prevent the spread of COVID-19 have banned travel to most parts of the world.
h/t [Teslarati]