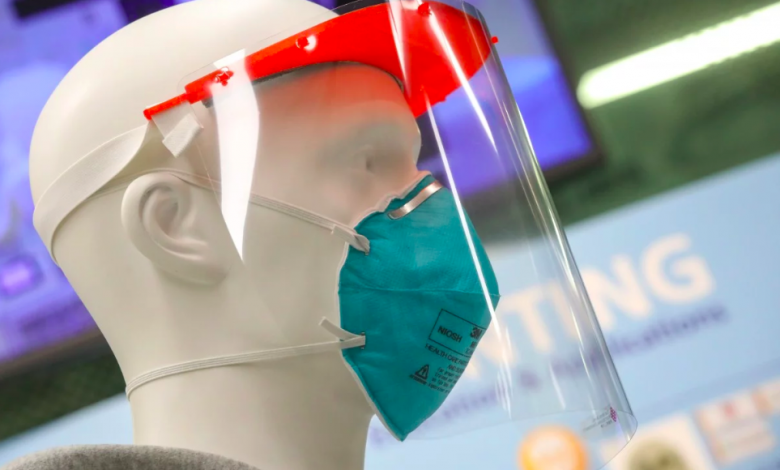 TesBros (formerly TeslaBros) have announced that they have adapted their equipment to manufacture protective face shields to send to hospitals around the US.
What originally started as a small Slack group between Ji Hoon Heo, founder of TesBros, and a Tesla friend for local hospitals in their area grew quickly.
In a statement to Drive Tesla Canada, Heo said the initial goal was to make the face shields for hospitals in their local area, "but then in one night, we garnered over 800 makers from all over the world. We found a hub and are working out the logistics, but we're trying to get 1000's of face shields to hospitals."
The group will be working with the Prusa RC2 face shield design, and will create the face masks with PETG or ABS filament using 3D printers, or laser of flatbed cutters. The face shields will then be sent to hospitals to protect those medical professionals treating patients with coronavirus.
In a tweet sent from the company's account, TesBros announced they have completed their first prototypes today. The company will continue to fulfil orders for Tesla accessories during the day, and produce the face shields during downtime and at night.
Just finished doing a small run of @josefprusa face shield mask. We plan on producing 1000s of these for hospitals around the US! Supply Tesla accessories by day, shields by night! #COVID19 pic.twitter.com/gFJhsxvcAa

— TesBros (@teslabros) March 25, 2020
In order to understand the current needs and determine where and how to distribute the supplies, hospitals or clinics can go to 3dforcovid.com and submit a Medical Face Shield Assessment form. If you are also a "maker", and want to join their efforts, you can join on their website.
It obviously goes without saying that this is an amazing effort from the team at TesBros, and hopefully the Tesla community can continue to support their business during these crazy times. They are currently having a sale on chrome delete kits for as little as $139. You can check out their website here. Use the coupon code drivetesla15 to save 15% on your purchase.
Featured image: 3D Printing Media Network