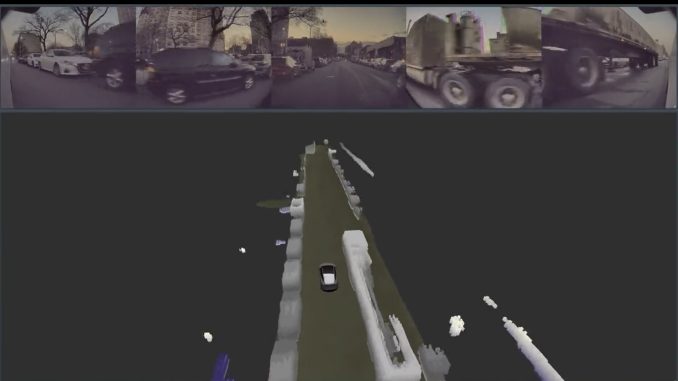 Critics often argue that Tesla's Autopilot system is unsafe and causes accidents, even though data after the fact shows otherwise. One of the frequent talking points against this argument is that the driver-assist system prevent crashes.
These types of incidents are extremely difficult to quantify because they often go unnoticed by the driver and can't be reported.
For the first time Tesla has now put a number to how many accidents their Autopilot system is preventing on a daily basis.
The figure was revealed by Tesla's Director of Autopilot software, Ashok Elluswamy, during his presentation at the Computer Vision and Pattern Recognition Conference (CVPR) in June.
According to Elluswamy, Autopilot prevents about 40 accidents per day where the "driver mistakenly press[es] the accelerator at 100% instead of the brakes."
Elluswamy even shared a video clip from the rear camera of a Tesla showing Autopilot automatically braking to prevent a pedestrian from having his legs crushed.
These predictions are already used to prevent a lot of collisions. For e.g., Autopilot prevents ~40 crashes / day where human drivers mistakenly press the accelerator at 100% instead of the brakes. In the video Autopilot automatically brakes, saving this person's legs (7/12) pic.twitter.com/XtMssPT9cM

— Ashok Elluswamy (@aelluswamy) August 21, 2022
The number is staggering considering it covers just one scenario. Add it all up and Autopilot is preventing nearly 15,000 accidents every year, just in cases where drivers accidentally hit the accelerator pedal instead of the brake pedal.
But Tesla is not stopping there. According to Elluswamy, the future state of Autopilot will be one where the car "literally never crashes." This is due to their Occupancy Networks, which "predict volumetric occupancy of all the things around a car" allowing them to avoid obstacles on the road and make human-like behaviours.
If you want to go in-depth on the progress Tesla is making, you can watch Elluswamy's full keynote presentation at CVPR below.