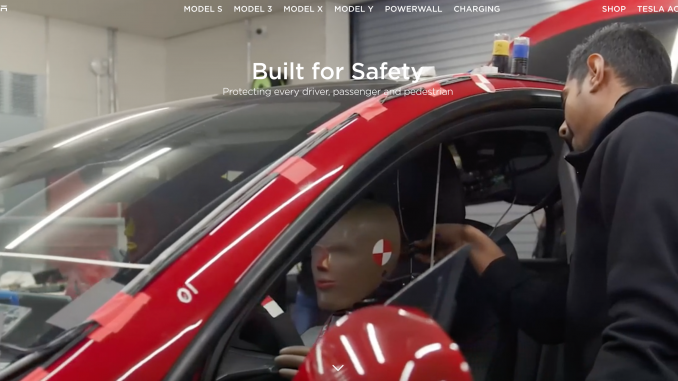 Tesla vehicles are well known among the owner community that they are the safest cars on the road. All of the vehicles in Tesla's current line-up have achieved 5-star safety ratings from the National Highway Traffic Safety Administration (NHTSA).
For those that might not know about all the safety features, or just want to know more, Tesla has published a new page on their website highlighting all their technology.
Starting with an overview, Tesla says their all-electric design is one of the key factors that make their cars be the safest in the world.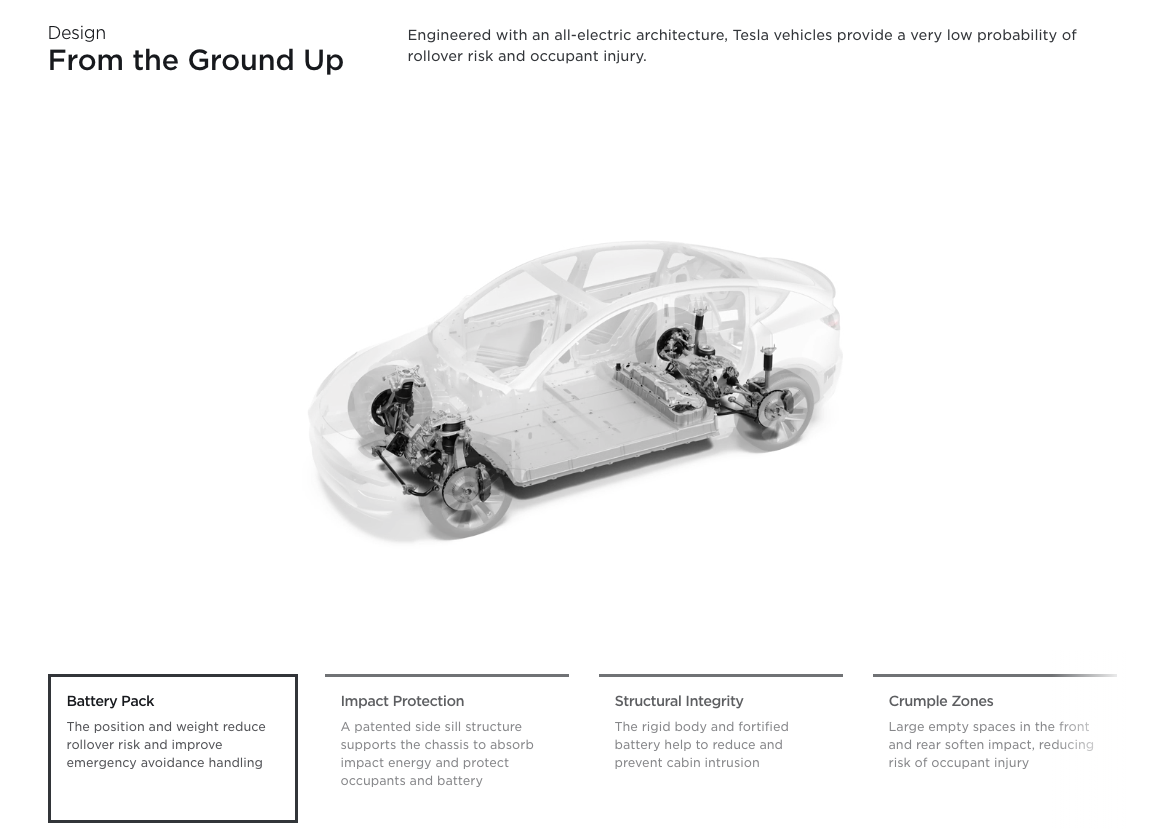 But it's not just the design, it is also the hardware, software, and active safety features that contributes to Tesla vehicles being the safest.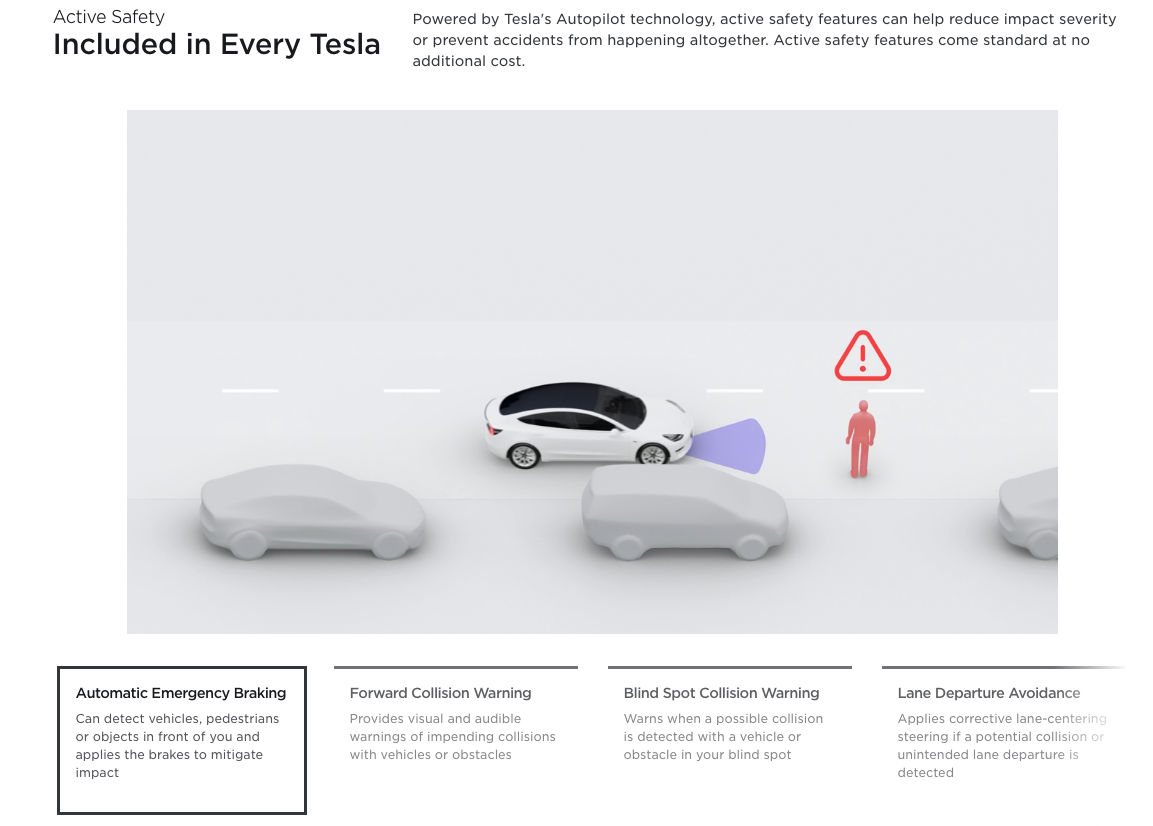 Thanks to media coverage, probably one of the biggest concerns among prospective owners is regarding the car catching fire. Tesla attempts to quell those fears by saying their cars are approximately ten times less likely to catch fire per mile driven compared to average gas vehicles.

You can check out the full page here.