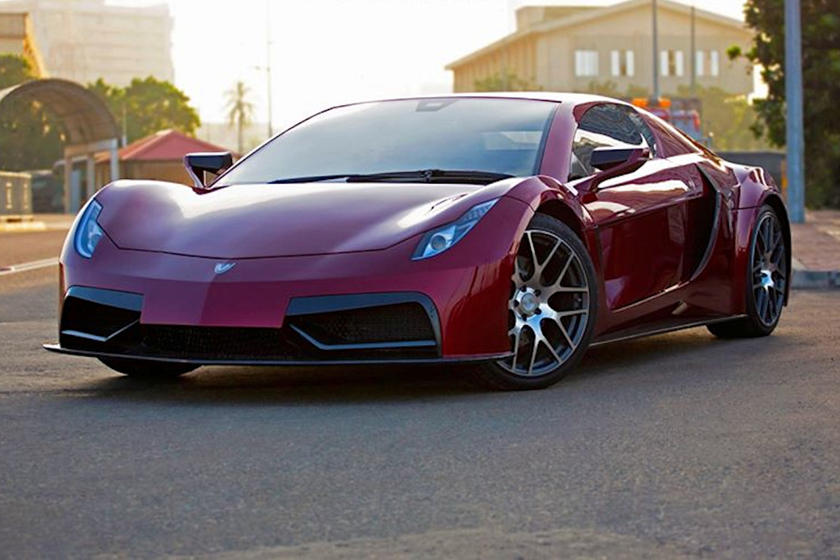 Sri Lanka's second automotive company, Vega Innovations, first unveiled their electric supercar to the world back in 2015. At the time, the specs for the EV were eye-popping – 900hp from dual electric motors.
Two years later in 2017, an initial body-less prototype rocketed to 60mph in an impressive time of 3.15 seconds (video below). Now the Vega EVX is set to be unveiled at the Geneva Motor Show in March 2020, and the numbers have been reigned in a little.
The electric supercar will reportedly come with about 400hp, with a still respectable 0-60mph time of 4.0 seconds. That's more than double the time of the Tesla Roadster, which will reportedly clock in at just 1.9 seconds. Battery size hasn't been announced yet, but it will be liquid-cooled and range will reportedly come in at around 240km. In 2020, that's a poor range rating, especially when the Tesla Roadster is aiming for a 1,000 km range.
More specific details including price and production dates are expected when it is unveiled in March in Geneva.
h/t [InsideEVs]